Two men drown in Lake Victoria after falling from speeding motorboat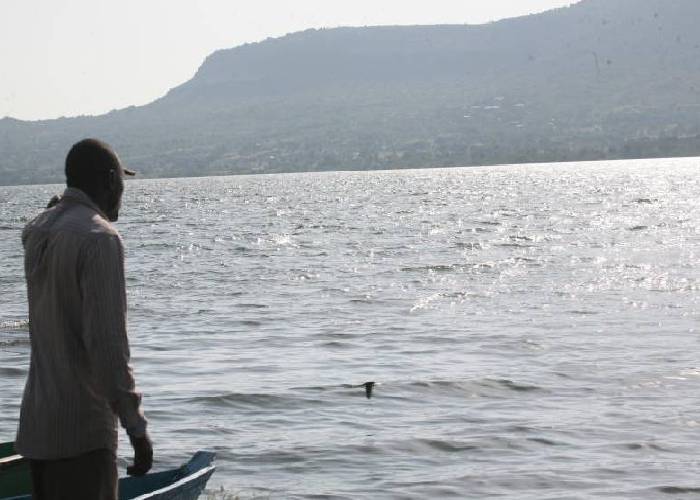 What started as a test ride for a new motorboat at Rari beach in Kisumu West turned tragic after two fishermen drowned while seven others escaped unhurt in Lake Victoria.
The victims identified as Lucas Obonyo and Stephen Ochieng' aged 19 and 20 respectively were among nine fishermen who had boarded the boat for a test ride.
The journey was smooth at the start as the fishermen admired their new machine, however, about 500 metres from the shore, the boat almost capsized as powerful tides rocked it.
According to witnesses, the unlucky duo fell into the water during the powerful tides with the other seven holding on to the new vessel.
Attempts by their colleagues to rescue them did not bear any fruit.
A fisherman who asked not to be named told The Standard that a new engine had been brought at the beach and everyone had been eager to board it.
The fisherman said several fishermen opted to have a test ride on the boat before the horrific incident.
"A new boat engine was brought at the beach. They boarded it to enjoy how it feels," he said.
By evening, rescue efforts turned into a search for the bodies of the two after authorities and residents lost hope of saving them.
Local Assistant Chief Amos Okode said it became impossible to save the two young men because they drowned several metres away from the shore.
Officials from the Kenya Coast Guard and residents have mounted a search for the bodies of the two fishermen.
County Commander Samuel Anampiu confirmed the incident and said that the search for the bodies is ongoing.
"The two fell into Lake Victoria and drowned. The bodies are yet to be retrieved, "he said.