Death toll in tanker tragedy rises to 20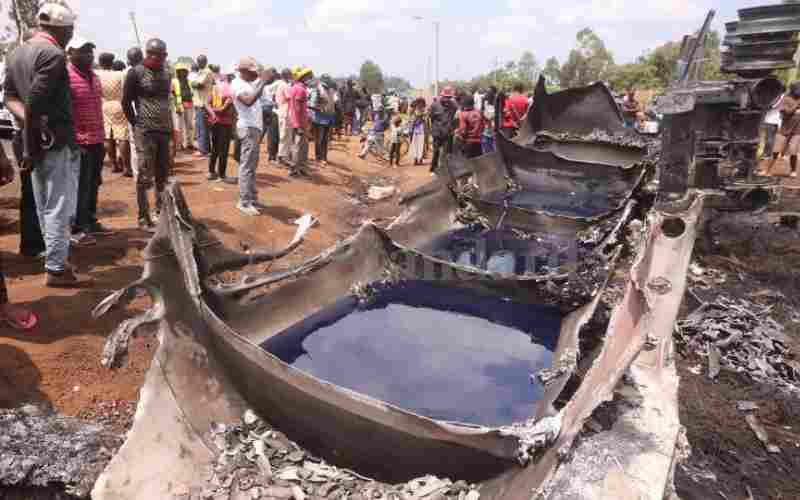 The death toll in the Malanga petrol tanker fire incident in Siaya has risen to 20.
One more person succumbed to injuries at the county referral on Thursday following the fire incident seven days ago.
The 33-year-old patient had sustained 70 per cent burns.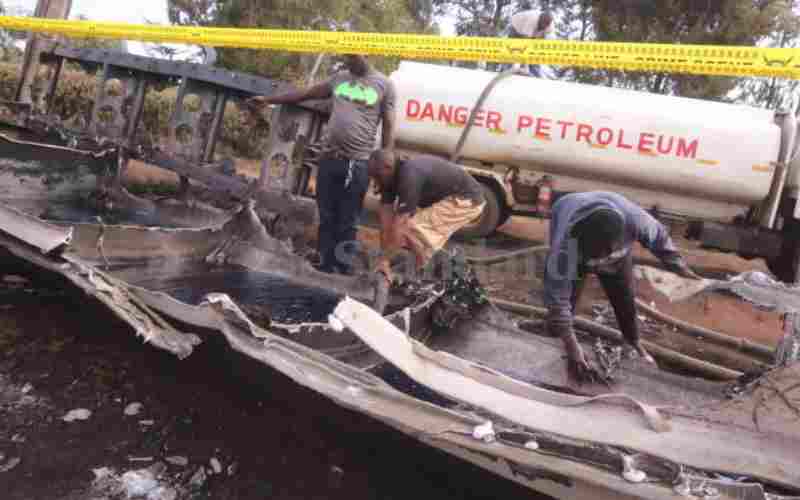 Gem OCPD Mosero Chacha said seven people admitted at the county referral after the accident had died.
"Two more people with burn injuries also turned up at Yala Sub-County Hospital on Thursday for treatment," said the OCPD.
The number of patients receiving treatment at the county referral hospital stands at 19 while the total number of victims of the tragedy now stands at 47.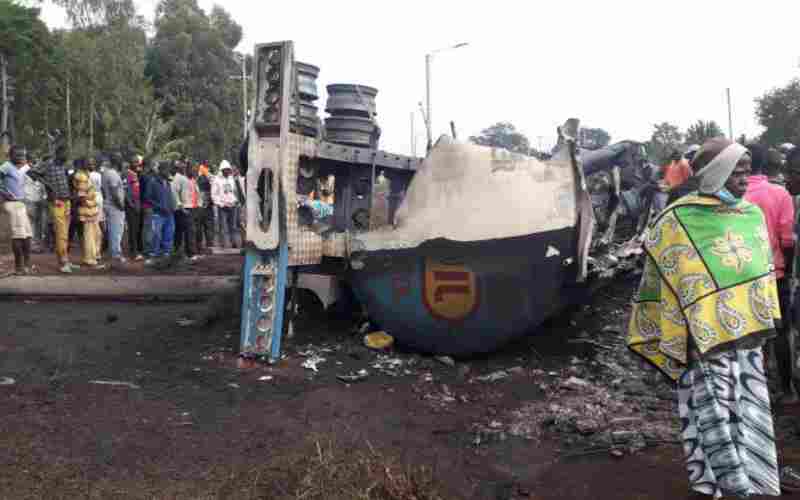 Governor Cornel Rasanga, while addressing the press, said out of the 13 bodies that were burnt beyond recognition, six were male while seven were female.
"As of yesterday, DNA analysis had been done for the 13 who died on the spot... Samples were collected from 15 individuals who reported missing relatives after the fire incident. Process of sampling began Wednesday," said the governor.
He appealed to well-wishers to support the county government to foot the bills of those who are still hospitalised.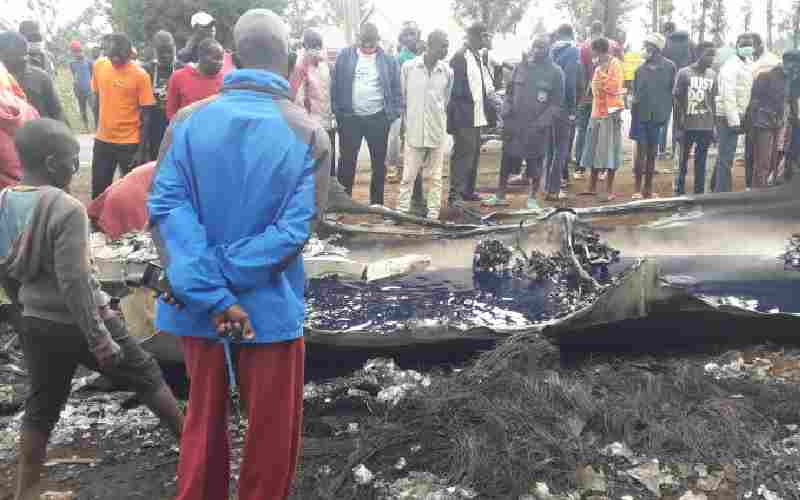 "We are also supporting bereaved families with burial expenses and some token," he said.
Thirteen people died on the spot when residents rushed to siphon fuel from an oil tanker that had collided with a truck carrying milk on July 17.