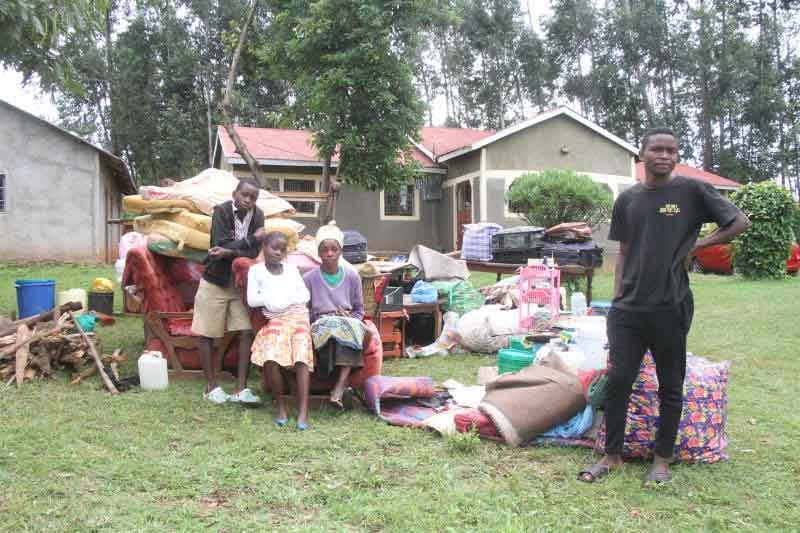 Standing on her husband's grave, Felister Wabwire wails uncontrollably as police officers plead with her to leave.
The police are here to execute an eviction order on the widow from the land she claims was bought by her late husband, Fedelis Wabwire, in Oruba Keyo Village, Migori County, 25 years ago.
The eviction followed Senior Principal Magistrate Johnstone Munguti's order obtained by the widow's sister-in-law, Nekesa Mukhongo. Nekesa claims the land belongs to her and that her mother and two brothers were buried on it.
"I have stayed here for over 25 years and gave birth to four children with my late husband who died three years ago," Felister said.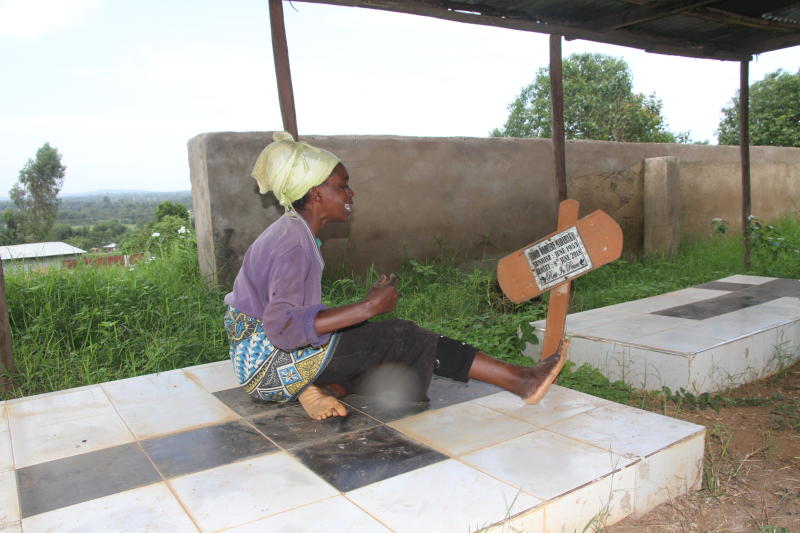 She said it was one year ago when her sister-in-law, Nekesa, together with her husband came and claimed they owned the land.
"I don't know where to go with my children and I am requesting the government to come to my aid," she said.
The widow's son Julius Fedelis Wabwire said her mother and the entire family were evicted from the land by police officers in the morning and had nowhere to go.
But Nekesa told The Standard Felistas had separated with her late husband and only came back after he died and took over the land.
"My brother's wife was convinced by her children to come back to her home and continue settling here. It's me together with my husband who bought the land for my late mother, the land belongs to me," she said.
In the ruling in which the eviction order is said to have been issued, the court noted that Felistas had no Kenyan identification papers and directed police to investigate her nationality.