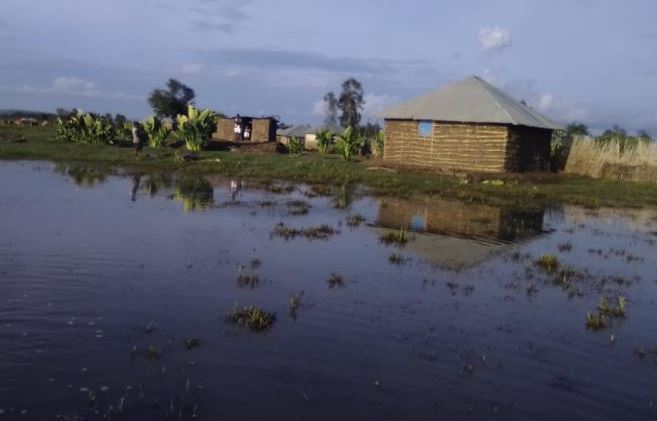 Floods in Nyanza and Lake Victoria backflow have caused havoc in the region, displacing thousands of people, destroying properties, and hindering learning in some schools.
Thousands of traders suffered a setback after a 41-year old bridge connecting Homa Bay and Migori counties collapsed.
More than 2, 200 families in Nyatike, Migori County have been affected by floods following heavy rains.
At Kakelo Kakoth Location, some 300 homes were submerged in water forcing locals to flee for safety.
In Lower Karapolo, 60 households have been marooned by the floods while West Kanyuor location has 99 households affected by the floods.
According to Lower Central Kadem Chief Philip Orwa, areas around Kuja river such as Lwanda and Kuja areas were also flooded affecting turnout in schools.
Nyor primary school teachers coming from Lwanda had to wade through the knee-high waters to get to the school as younger school-going children skipped school for fear of being carried away by the floods.
The school's headteacher Elisha Ondiek, noted that learners coming from Kuja area have a hard time getting to school.
In Siaya, the Kenya National Highways Authority (KeNHA) warned motorists against crossing Goye causeway after Lake Victoria waters overflew.
According to KeNHA, the situation was caused by the increased rainfall in Nyanza, which has affected sections of the Lake Victoria basin.
KeNHA indicated that a permanent bridge has been planned. "Procurement process is underway to solve the rising Lake Victoria water levels at that crossing," a statement read.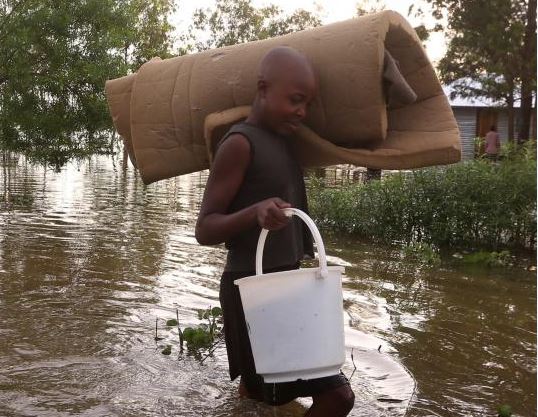 In Kisumu, at least 3, 000 families have been rendered homeless, nine schools and acres of crops submerged.
Kakola Ombaka Chief Jacob Ongúdi said at least 2, 000 families had left their homes and accommodated in churches.
"Now that the schools which we have always used as rescue centres are flooded, we have been dealt a blow and those who cannot afford to rent houses in the nearby centres are either seeking refuge within the neighboring communities or churches," said Ongúdi.
The chief who has also been affected by the floods had to move to a neighbouring village together with his family.
In Ogenya Location, at least 1, 000 households have been displaced, with area chief Barnabas Otieno saying most of them have been accommodated by neighbours.
County Director of Education Isaac Atebe said at least nine schools were affected.
In Nyando, six schools have been submerged, and pupils have been relocated to other schools or alternative grounds.
The schools include; Kandaria, Ogenya, Nyamrundu and Oseth Primary Schools, as well as Ombaka and Kandaria Secondary Schools.
Report by Kevine Omollo, Anne Atieno, James Omoro, Isaiah Gwengi and Mactilda Mbenywe.