Businessman's house, car torched after married woman he was allegedly dating found dead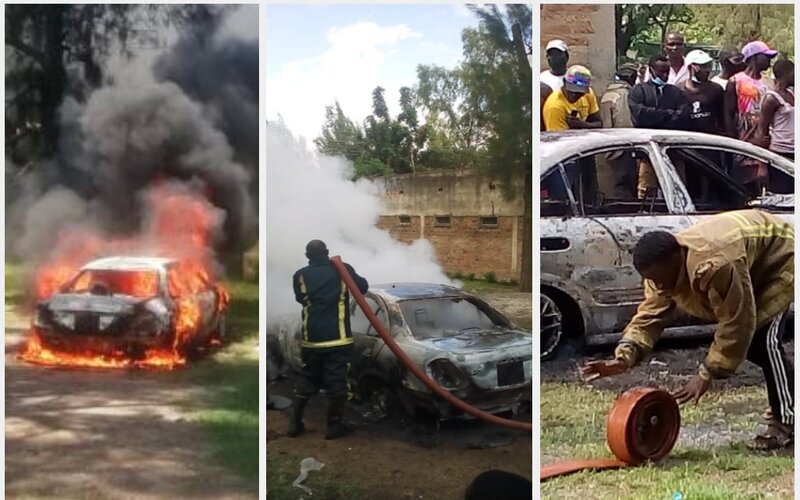 Three unidentified men from Ahero in Nyando, Kisumu County on Saturday morning torched a businessman's house and car over allegations that he was involved in the death of a female resident.
It is alleged the suspect offered to take the woman, 25, to a funeral in Migori, only for her to be found dead in Awendo, Migori County on Saturday, May 8.
The nature of the relationship between the suspect and the deceased, who was someone else's wife and mother of two, remains unclear, though police claim the two were dating.
Nyando police boss Leonard Matete told The Standard a missing person's report was filed by the woman's family on Monday, May 3.
Five days later, she was found killed and her body dumped in a river in Awendo.
A chief in Awendo told The Standard that the deceased was positively identified after he (chief) alerted his Kisumu counterparts about the discovery.
Shortly after news broke that the woman had died, three men, who were unfamiliar to the neighbours, went to the suspect's home and torched his house and a saloon car. The arsonists, thereafter, escaped to an unknown destination.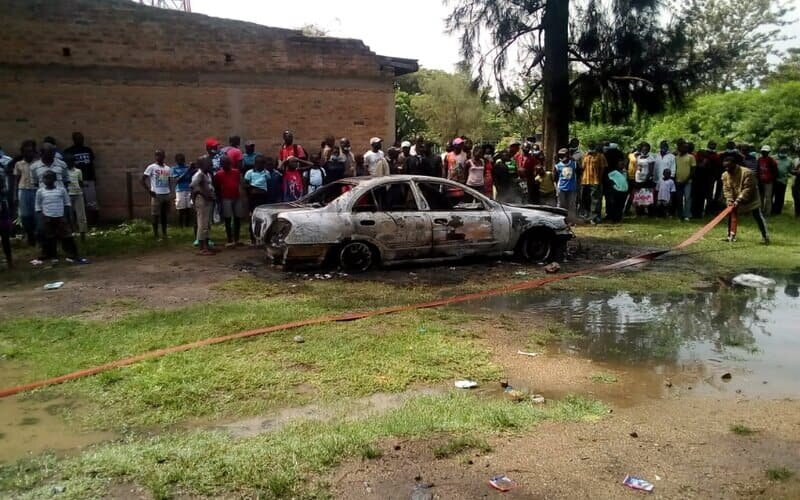 Police suspect the arson is linked to the woman's death.
The woman's body was taken to a Migori morgue awaiting postmortem, Nyando OCPD Leonard Matete said.
It is alleged that the businessman, who owns several rental houses in Nyando, had offered one of his residential units to the mother-of-two, whom he was allegedly dating.
The deceased's family members on Saturday morning took her belonging from the rented house in Ahero, and transported them to her parents' home in Ayueyo, Nyando Sub-County.
Neighbours claimed the deceased had sent her sister a distress message last weekend, warning if she dies, then the businessman, whom she was with, should be held liable.
"From the neighbours we interrogated, the suspect and the deceased were in a relationship," said Matete.
The businessman is in his late thirties, police said.
Firefighters rushed to the property owner's home to put out the fire, but arrived when it was too late as the suspect's vehicle had already been reduced to a shell. The house, however, was rescued.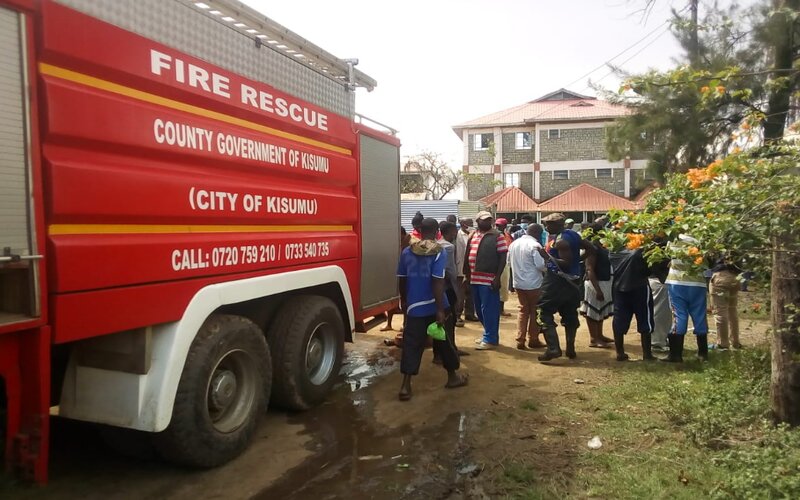 Matete says a hunt for the three arsonists and the main suspect has commenced.