Governor Stephen Sang's protracted Sh2 million case stalls over Covid-19 fears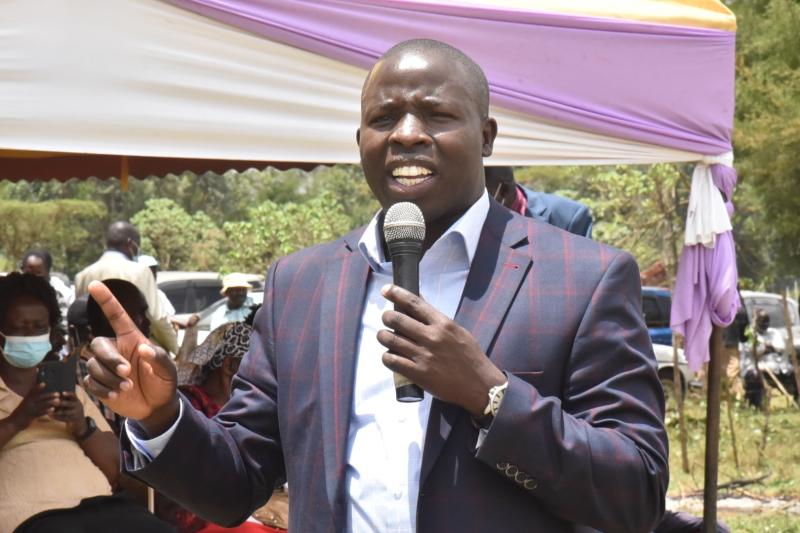 The hearing of a case in which Nandi Governor Stephen Sang has been accused of destroying a tea plantation worth Sh2 million was adjourned after he failed to appear in court over Covid-19 fears. Mr Sang was expected to appear in person for the start of the hearing of the case. Prosecution had lined up four witnesses to testify against him.
The governor's lawyer June Maasai yesterday told Senior Resident Magistrate Beryl Omollo his client had exhibited Covid-19 symptoms and was in isolation. "The accused was in close contact with the deceased when the deceased was still in hospital. He was also in contact with some relatives during the burial preparations."
The court heard that the government had since conducted Covid-19 tests on officials and eight samples had turned positive.
The prosecution and lawyers representing the complainants in the case had protested over delays in the hearing of the case and claimed it had stalled for more than two years.
The prosecutor, Sylvester Thuo, backed the push to have the matter adjourned, but raised concerns over the slow process. "The matter was first brought to court on June 2019. It now qualifies as a backlog," said Thuo.
The magistrate granted Sang an adjournment but directed that the court be supplied with a medical report on the governor's health within two weeks. "The hearing date will be fixed on the next mention date," said Omollo.