Sex workers worried over shortage of ARV drugs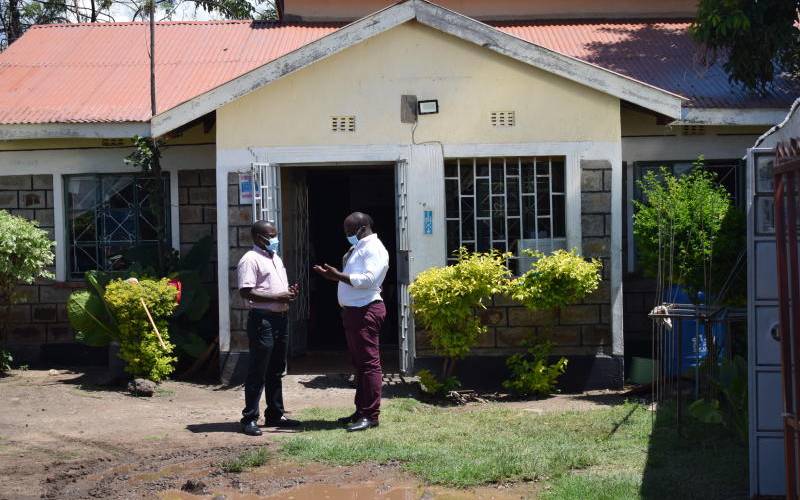 A group of sex workers in Homa Bay County has appealed to the government to provide health facilities with anti-retroviral (ARV) drugs to prevent deaths.
The workers in an interview with The Standard said the delay is putting their lives at risk of death while exposing them to contracting the disease.
Jane, a 34-year-old sex worker told The Standard that she is worried about the current shortage.
Jane who has been living with HIV since 2012 said she depends on ARV drugs from Mbita Drop-In Center (DIC), a center established by Impact Research and Development Organisation, for supporting the sex workers.
She said many of her colleagues living with HIV are at risk of developing opportunistic infections which can kill them in the near future due to a shortage of the drugs.
"My life and lives of many sex workers and the general population infected by HIV are at risk. We depend on ARV to survive but we are now uncertain of our future lives due to shortage of the drugs," she said.
"The nature of our business exposes us to practice unprotected sex and our shield, in this case, has been PrEP drugs which we get from Mbita DIC. Most of us will contract HIV due to the crisis," said Nancy another sex worker based at Mbita town.
Nancy said the shortage of drugs will lead to an alarming spread of HIV among sex workers.
She argued that the inability to access PrEP drugs will expose sex workers who are HIV negative to a high risk of contracting the virus.
"We cannot stop our business as sex workers. We appeal to the government to come to our aid," said Annah, a sex worker based in Sindo town.
The (ARV) drugs are meant to suppress viral load among people with HIV.
There are also Pre-exposure prophylaxis (PrEP) drugs that are taken before having sex to prevent HIV infection.
The Post Exposure Prophylaxis (PEP) drugs used by people who have been exposed to a risk of contracting HIV.
The three types of drugs are imported as a package, meaning a delay of one affects the others.
The Health Ministry is currently grappling with an acute shortage of antiretroviral drugs that have hit the country, exposing people living with HIV to an uncertain future.
The shortage comes months after the World Health Organization said nearly 70 countries were at risk of running out of HIV medicines due to the coronavirus pandemic that has interrupted supplies.
While admitting to this fact, Health Chief Administrative Secretary Mercy Mwangangi, however, said the ministry was working round the clock to ensure that no Kenyan will miss their doses.
Stephen Ojowi, a technical advisor at the Impact Research and Development Organisation said the shortage of the ARV will jeopardise the war against the spread of AIDS in Nyanza region which has a high prevalence rate.
Ojowi said many people living with HIV/Aids will develop opportunistic infections which may lead to death.
He argued that PREP drugs play a pivotal role in preventing AIDS hence their shortage will impede the fight against the spread of the disease.
"The war against HIV has been won majorly because of availability of the drugs. Their absence will cause unprecedented deaths in this country," Ojowi said.
According to the organisation's Technical Lead and Gender-Based Violence officer Florence Awuor, they also fight HIV prevention among the fisherfolk by giving them PrEP drugs, condoms and awareness creation.
"We sensitise the fisherfolk against risky behaviours which predispose them to contract HIV," Awuor said.
Homa Bay leads in HIV prevalence in Kenya at 19.6 per cent, according to a survey conducted by the Kenya Population-based HIV Impact Assessment (Kenphia) in 2018.