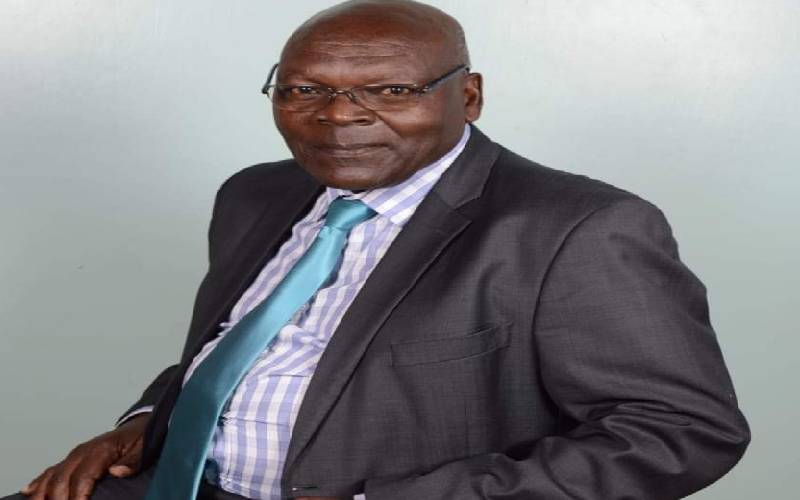 Bonchari MP John Oroo is dead.
The MP (pictured) died at Kisumu's Aga Khan Hospital on Monday evening after a long illness.
The legislator was admitted to one of the private hospitals in Kisumu town weeks ago before he was transferred to Aga Khan Hospital.
Mid last year, Oroo suffered a mild stroke and was admitted to the same hospital. He was later referred to Nairobi.
Oroo is serving his second term in parliament after a short stint in the assembly in 2014.
He was elected to Parliament in 2017 through the People's Democratic Party (PDP).
MP for six months
In September 2013, the High Court declared Oroo the Bonchari Constituency winner in a petition he had filed against Zebedeo Opore who had initially been declared the winner by IEBC in the March 4, 2013, General Election.
In the election, Opore had garnered 8,992 votes while Oroo came second with 8,987 votes. Charles Onyancha came third with 6,897 votes.
Ooro served as area MP for six months before the Court of Appeal ordered a by-election which he lost to Opore.
Judge Ruth Sitati, in Election Petition number two of 2013 at the Kisii High Court, determined that Oroo was the validly elected MP.
The former secondary school teacher also worked as a senior official in the Ministry of Education before his retirement.
After his retirement, Oroo opened St Angelic teacher-training college in Suneka town.
He also had interests in real estate.