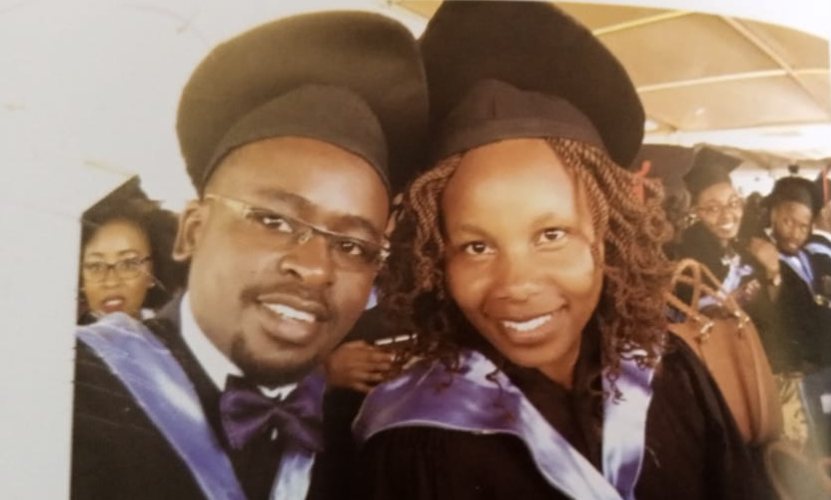 Dr Stephen Mogusu's widow has been offered a job opportunity in Kisii County.
Dr Jackline Wanjiru will report to the Department of Health Services, according to the County Secretary and Head of Public Service, Patrick Lumumba.
Addressing mourners at Iranda Primary School grounds Kisii, Lumumba said the County had received several applications but has considered Wanjiru for the vacancy.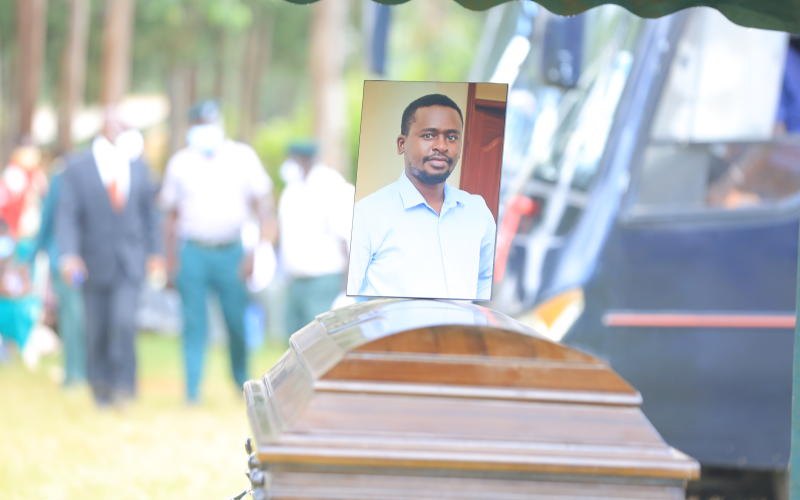 "This is an assurance from Governor James Ongwae that the widow will join Kisii County's work force. We condole with the bereaved family and pray that God intervenes and gives her and the child a better future."
Dr Mogusu was buried on Monday, the same day his colleagues declared a nationwide strike. According to KMPDU officials, doctors have not been assured of their safety in working to protect Kenyans from the global pandemic; Covid-19.
Read More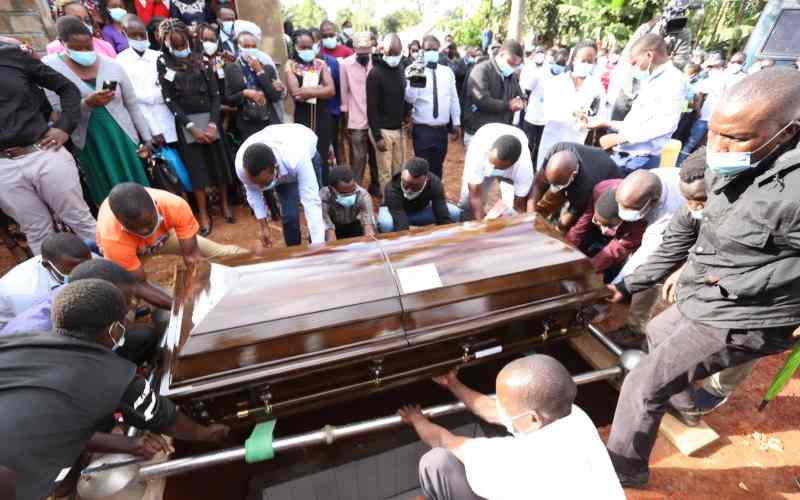 Speaking in Kisii County during the burial, KMPDU Secretary-General Dr Chibanzi Mwachonda said it is painful to see doctors lose lives in the line of duty.
"He embodied the average Kenyan doctor. Most of the doctors you know in this country come from very average families.
"We understand what it means for a son to go to school for seven years and just when the parents want to reap the benefits the flower is plucked from the family. It is painful," he said.
Mwachonda maintained that doctors will not endanger their lives to undertake a 'suicide mission' and no amount of money will bring back a lost doctor.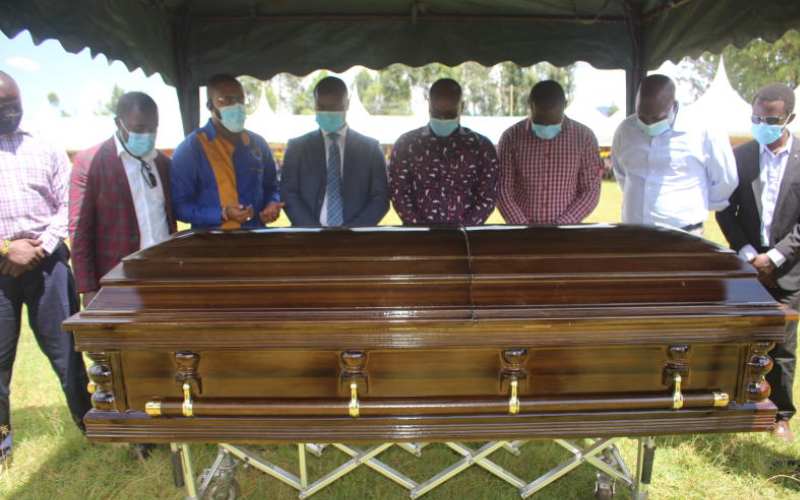 "No amount of threats will make us go to work. Court orders will not stop doctors from dying and neither will they reduce infections among us.
"We will not engage in hazardous environments. We will not engage without assurances of our treatment and compensation to young families that most doctors have. There is no point in training doctors and not employing them," he asserted.
The country has lost 13 medics to Covid-19 since March 2020.