Ward reps' visits to project sites reveal shoddy works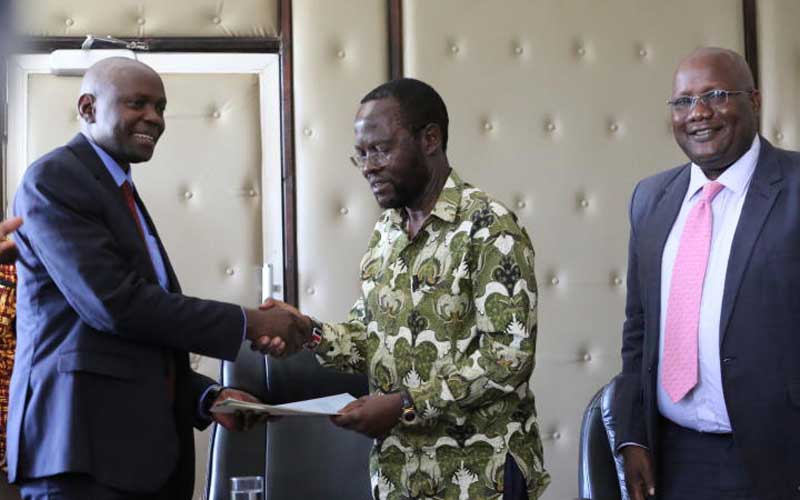 The Kisumu County Assembly has stepped up monitoring of all ward funded projects by moving committee meetings to the different sites.
Previously, the different departmental committees would sit in the assembly and summon contractors to answer project-related queries.
Speaker Elisha Oraro said MCAs will now have to go to the ground and verify that work has been done before payment is approved.
Preliminary site visits carried out in the past 10 days revealed that some contractors had already been paid for doing shoddy or incomplete work.
Members threatened to block payments to contractors who failed to redo projects identified as sub-standard.
Project Monitoring Committee chair Jacktone Guya said they found a few roads projects that did not meet agreed-on designs and specifications.
"On one road we found that only 100 metres had been done as opposed to three kilometres. The contractor had pocketed Sh3 million," said Mr Guya.
Value for money
Guya said they were preparing reports to be tabled in the assembly, which would show projects that were not done up to standard or failed to give value for money.
He revealed that MCAs would be accompanied by experts, for instance, road engineers from the national and county governments, during their impromptu tours.
"They will help us to trace the specifications according to the original project designs," he said.
Guya revealed that their trips to the wards were bearing fruit with some contractors returning to project sites to redo or complete works.
Oraro said they wanted to move past the era when contractors would be paid for work not done, only for the fact to be captured in the Auditor General's report. "We are going to trace all payments made and check if they match the value of work done. People should be honest and do good work for others."
But Finance Chief Officer Erick Orangi defended the department against claims of making arbitrary payments.
Mr Orangi said once a project had been certified as complete by officials from the supervising line ministry, his department lacked the technical know-how to conduct another validation exercise.
"This is because the verification process is laborious as professionals check and clear the contractors for payments," he said.
Orangi suggested that department officers who signed off on incomplete or shoddy works be held liable before blame could be shifted to his office.
"Our hands are clean. We only pay based on the clearance reports by line departments."