Pregnant woman stabs brother-in-law to death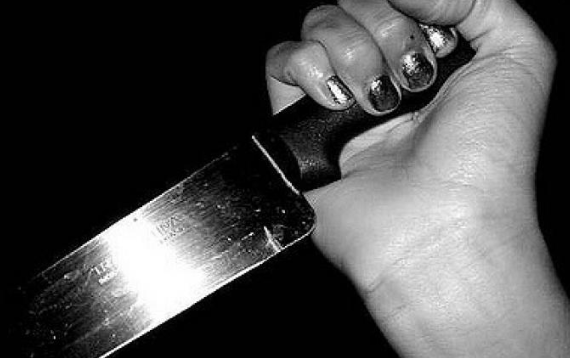 Police in Migori have launched a manhunt for a middle-aged woman who is alleged to have stabbed to death her brother-in-law over a domestic squabble.
Joanes Nyambo, 32 years old was stabbed to death by his sister-in-law who was identified as Eunice Adhiambo at Munyu Village in Suna West sub-county, Migori county after they differed over family issues on Tuesday evening.
Chief Paul Yogo of Suna lower location told the Standard that the woman had differed with her brother-in-law who started beating her before she revenged by stabbing him on the chest with a knife she was using to peel cassava.
"The deceased wanted his sister-in-law to attend to him and they differed after the lady told him that she was busy peeling cassava, the man first started beating the lady for not having respect to her brother-in-law which I suspect prompted her to attack him with a knife," said Chief Yogo.
The lady after committing the crime fled to an unknown destination leaving behind the man.
"The neighbor who heard him screaming took him to the hospital but he died on the way," said Yogo.
The woman suspect who is pregnant fled after committing the crime leaving behind her two children and husband.
The area chief urged people not to take action of killing others when they differ.
The body of the deceased was taken to Migori County referral hospital where a postmortem will be done, as the police pursue the suspect.