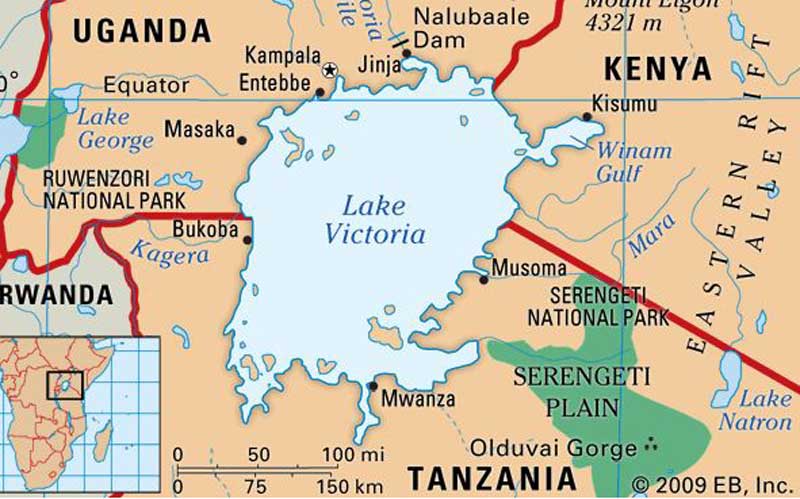 Nyanza leaders want the government to reject the 1929 Nile Treaty, which limits access to Lake Victoria waters. Speaking on Saturday in Kisumu, the MPs said the push for a blue economy may not succeed unless Kenya is allowed unrestricted use of the lake. Martin Owino (Ndhiwa), Olago Aluoch (Kisumu West), Gedion Ochanda (Bondo) and Shakeel Shabbir (Kisumu East) described the treaty as 'draconian'.
SEE ALSO: How county's pristine sandy beach lost glitter
"There is no way we can have susch a large water mass in our midst and yet we can't harness its massive potential," said Mr Owino. The lawmakers asked Fisheries Principal Secretary Japheth Ntiba to start convincing the other African countries, who are signatories to the treaty, to re-look its impact on development.
Diplomatic process
"We want you to start a diplomatic process of convincing the Nile member countries of the need to revoke this treaty," said Mr Olago. The agreement was signed between Egypt and Great Britain. Britain at the time represented Uganda, Kenya, Tanganyika (now Tanzania) and Sudan.
SEE ALSO: Lawyers want key local sites renamed
The treaty gave Egypt the right to veto projects that it feels could affect its share of the Nile waters. This requirement effectively keeps countries like Kenya from having free access to the use of Lake Victoria. Egypt has in the past said it will not approve any agreement that will go against the arguments made in the 1929 treaty. The lawmakers said if the government is serious that it wants to promote the Blue Economy, then it must unlock the lake's hitherto untapped resources. "We can't have the lake here and just be looking at it without doing any serious economic activity in it. That defies the essence of the blue economy," said Ochanda. Shabbir said: "We want the State to bring the lake back to life so that the ships that used to ply it come back."
SEE ALSO: Rice farmers ditch crop amid increasing fears of food crisis