Students now off the hook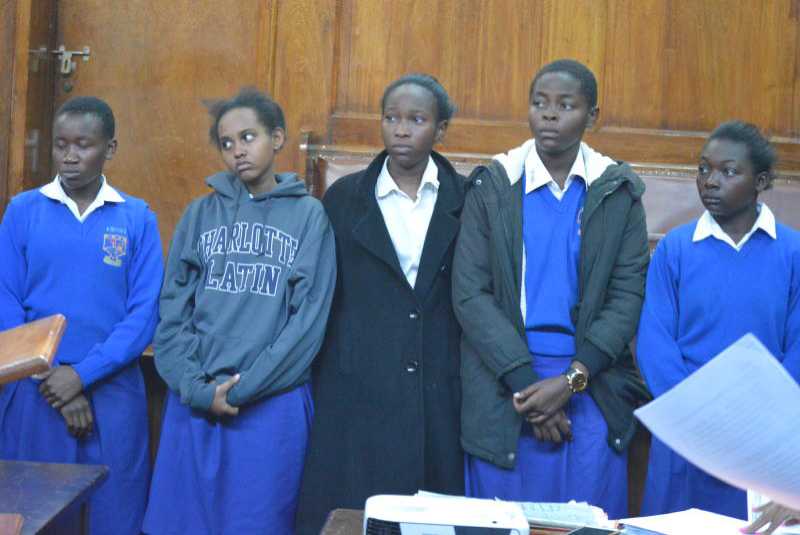 The State has dropped charges against seven Kisumu Girls High School students accused of damaging property.
The Standard has established that the criminal charges were withdrawn after the Office of Director of Public Prosecutions tabled a report that had seen the trial postponed three times.
State prosecutor Lazarus Sirtui in a submission dated August 23 said the students had already paid for the damage.
In the document, submitted shortly after the trial failed to start for the third time, Sirtui said the students had also been suspended and some of them expelled from the school.
The case also flopped on account of identification challenges, according to the prosecutor.
"The issue of identification might not meet requirements of evidence because it is a school with several children and identification could not be clear. And since this case is a children's matter and we have to hear and conclude it within the specified period, we therefore seek that the matter be withdrawn," said Mr Sirtui.
Chief Magistrate Julius Ng'arng'ar allowed the prosecutors' request and discharged the accusations under Section 87(a) of the Criminal Prosecution Code.
The High Court had previously blocked an attempt by two parents to stop criminal and disciplinary proceedings against their children, pending hearing of a petition.
The parents challenged the proceedings at the High Court, it ruled that the trial magistrate had the jurisdiction to hear the case and there was no evidence the students' rights were at risk
The students were charged in July with malicious damage to property worth more than Sh2 million.
This led to closure of the school on July 2, after students went on the rampage, accusing their principal Ms Margaret Namai of high-handedness.