Kisumu Girls students charged with property damage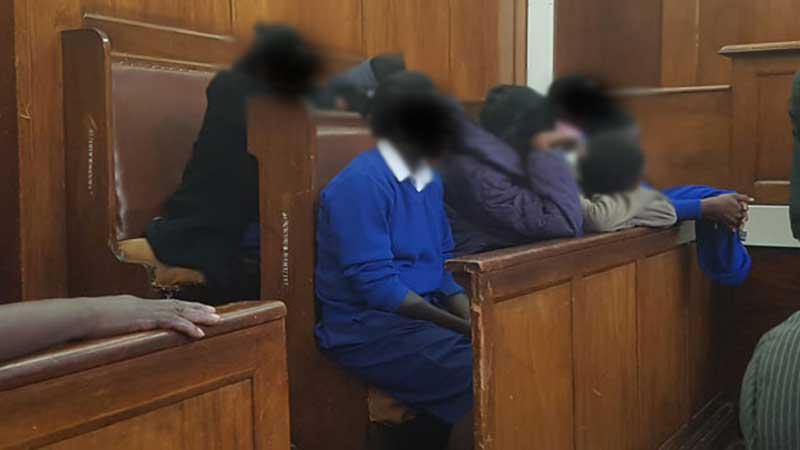 Dressed in their full uniform, seven students from Kisumu Girls High School were on Monday charged with malicious damage to property and causing disturbance.
They were accused of destroying school property worth over Sh2 million including their principal's car.
The seven denied the charges and were freed on Sh30,000 cash bail awaiting mentioning of the case on August 7.
Where it began
About a fortnight ago, the students went on rampage citing lack of religious freedom and strict policy on interacting with students from other schools.
Angry students smashed windows, ripped school books and vandalised fire extinguishers accusing their principal Margaret Mechumo of high-handedness and curtailing their freedom.
A section of the students who spoke to Standard Digital also said they were not happy with 'poor diet' they were being offered.