Garissa Governor Korane threatens to sack health workers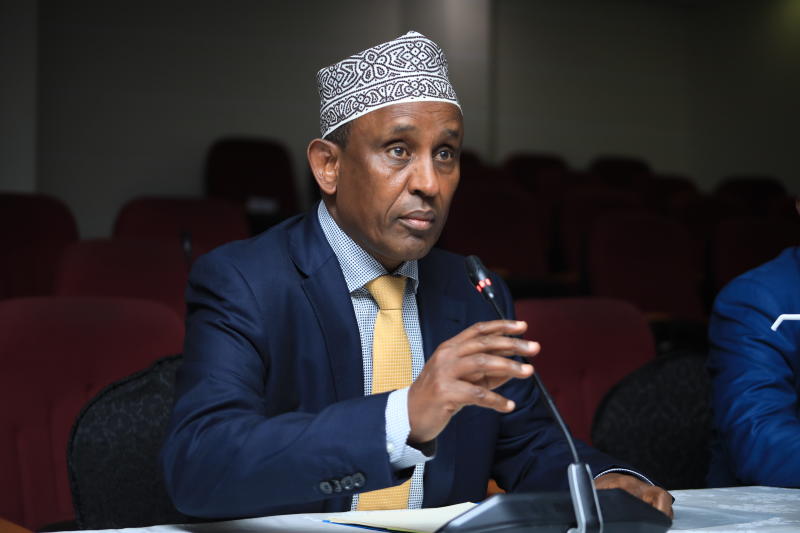 Governor Ali Korane has threatened to lay off some workers at the Garissa Referral Hospital, accusing them of lacking commitment.
Despite being allocated huge amounts of money, Mr Korane said it had nothing to show for it. He said he would no longer sit and watch as the county's biggest referral hospital was mismanaged.
However the medics dared him to make good his threat, accusing the governor of starving the facility of much needed funds.
Last week, Korane made an impromptu visit to the facility following uproar over appalling conditions. The governor found the hospital in a deplorable state; without essential drugs and basic requirements such as bandages.
The standard learnt that for the last three years, the laboratory has had no reagents, meaning it cannot perform basic examinations.
Patients buy gloves, cotton wool, cord clamps. They are also sent to have tests done at the mushrooming private clinics adjacent to the hospital.
"What I saw there is a complete institutional collapse but I can assure you it's not a resource problem, just last week we allocated them Sh26 million; it's strange the hospital lacked even soap," said the governor.
He was speaking after distributing bursaries to students.
He accused the National Treasury of delaying his funds, pushing his administration to fund the facility with monies meant for 'other purposes'.
However, Dr Hassan Abdi, the Kenya Medical Practitioners, Pharmacists and Dentists Union representative Northeastern branch, told the governor to stop giving excuses and honour their Collective Bargaining Agreement (CBA).
The union official threatened to issue a strike notice in a few weeks if the CBA was not honoured.