Garissa County Assembly on fire
Firefighters strive to put out a large fire at Garissa County Assembly.
Cause of fire is yet to be established.
(Video)#GetTheWholeStory pic.twitter.com/5iM8TBJbJU — The Standard Digital (@StandardKenya) January 28, 2021
Fire has consumed Garissa County Assembly chambers and several offices.
According to authorities, the fire started at Hansard offices at around 8.15am, quickly engulfing the chambers.
By the time firefighters from Garissa fire department arrived at 9am, the fire had generated to the offices.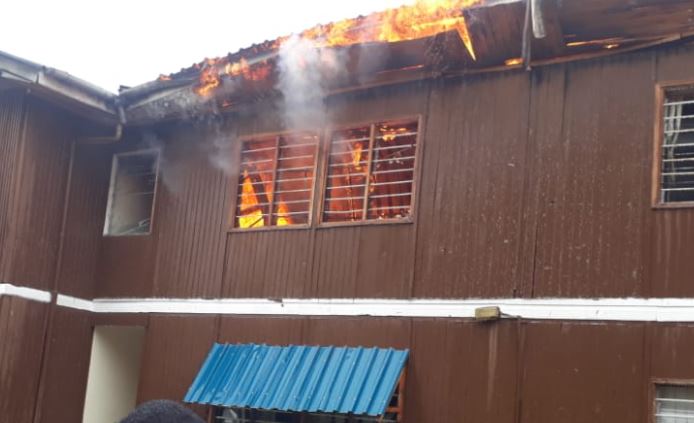 The Assembly Clerk Mohamud Santur who was at the scene with several MCAs said they were be able to salvage some important documents.
Some of the offices destroyed by the fire include the auditor's, payroll, finance, assembly staff, sacco, committee meeting rooms as well as several chairperson offices.
Our source on the ground says that military is helping extinguish the fire.
The cause of the fire is yet to be established.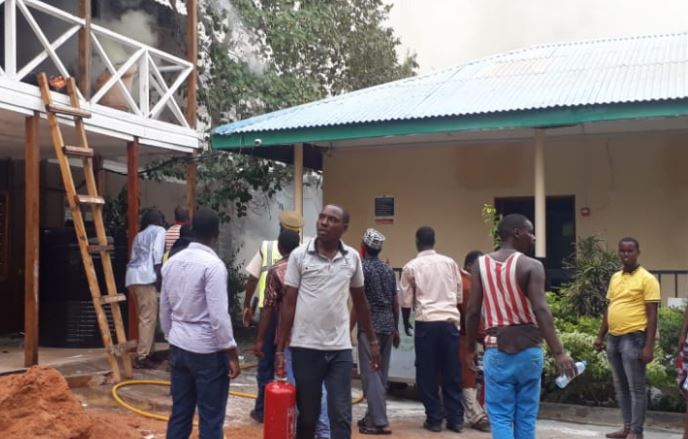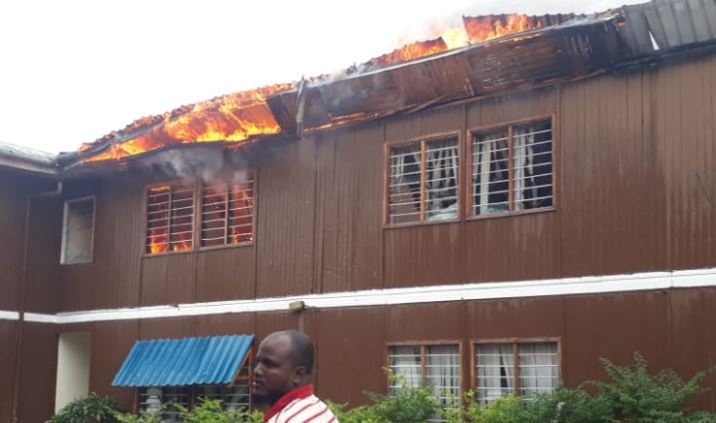 More follows…