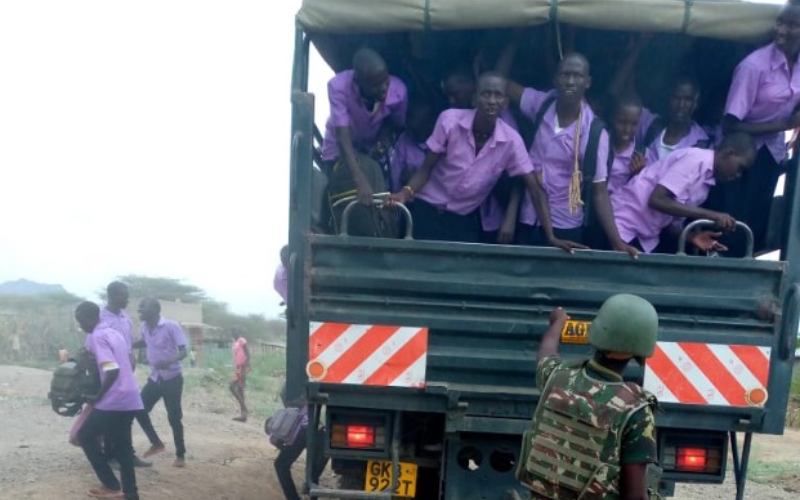 Four schools in Kapedo at the border of Baringo and Turkana Counties have been shut following an attack by suspected bandits.
The schools include; Kapedo Primary, Kapedo Girls Primary, Lomelo Primary, and Kapedo Secondary.
Kapedo Secondary School, Standard Digital, has established has 150 students.
Armed bandits allegedly raided the village on Monday evening killing one person and injuring two others.
Area Chief Mercy Asimit said at least 10 houses were also torched and a health centre vandalized. She said tension remains high in the region.
The chief said locals had to run to safety leaving their homes at the mercies of the attackers.
"One person was killed and two others injured, close to 14 houses torched. Learners have not reported to schools for fear of being attacked," she said.
Bandits over the years have been unleashing terror at the centre established on an 18-acre parcel of land.
More to follow…