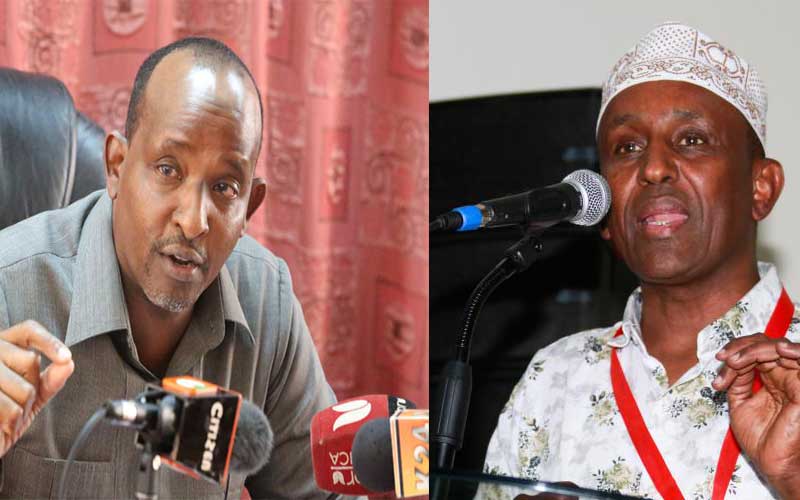 Garissa Township MP Aden Duale and Governor Ali Korane yesterday agreed to cease their political wars and embrace development.
In a meeting presided by clan elders, the two said they had put their differences behind them.
The reconciliation meeting was held at Sultan Dekow Maalim's home. Maalim is one of the Somali community's elders.
Hundreds of people thronged Mr Maalim's home to witness the reconciliation process. Journalists were, however, locked out.
A source who attended the meeting told The Standard that the two leaders cited some of the issues that fuel their disagreements. Local leaders present then prevailed upon them to set those issues aside.
Korane said although they had dragged each other's name in the mud -with all sorts of accusations, he would now embrace Duale and forget the past.
Duale on his part said he no longer has a problem with Korane and his administration and will work with them to foster unity in the county.