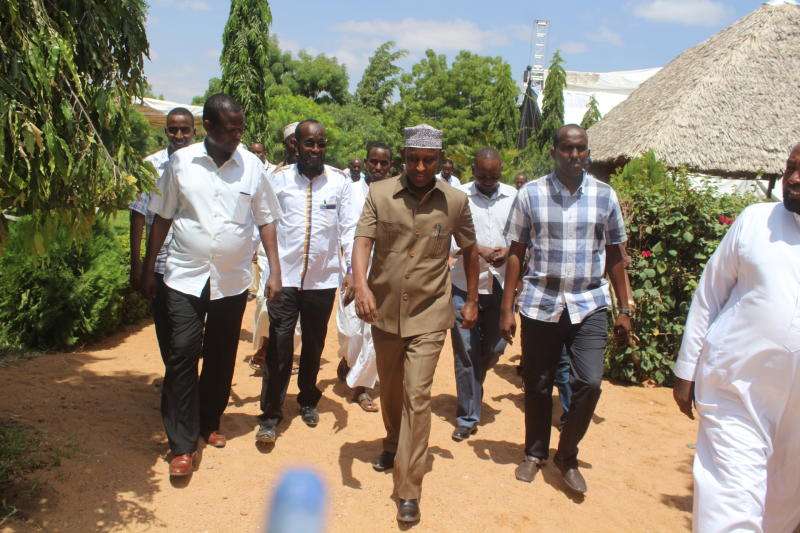 Terrorism will be a major topic during a meeting for northern frontier counties that begins today.
Another topic that governors from these counties are expected to confront in the conference to take place under the aegis of the Frontier Counties Development Council (FCDC), is inter-community conflicts.
"The discussions will be on cohesion and how to counter the radicalisation of youth in this region," said Garissa Governor Ali Korane (pictured).
The region has faced serious threats from Al-shabaab. We will be looking on how to counter extremism," he said yesterday.
Mr Korane said without peace, no development could be realised in these counties.
Read More
He said the meeting comes at a time when the World Bank has funded projects worth Sh120 billion in the region. The region, he said, would need to be peaceful for the projects to be implemented.
The money will go into improving water supply and sanitation in the northern counties. It will also fund projects in agriculture, especially finding ways to introduce crops that are resilient to harsh weather.
Preparations for the conference were in top gear last evening, according to Korane.
Business was also booming for some locals, with hoteliers reporting full bookings.
"We are proud to host this kind of event. This is an economic boost for us," said Korane.
Counties expected to be represented at the conference are Garissa, Isiolo, Lamu, Mandera, Marsabit, Tana River, Turkana, West Pokot, Baringo and Wajir.
The theme of the conference is "Fostering Peace, Security and Socio-economic Development of the Pastoralist Counties".