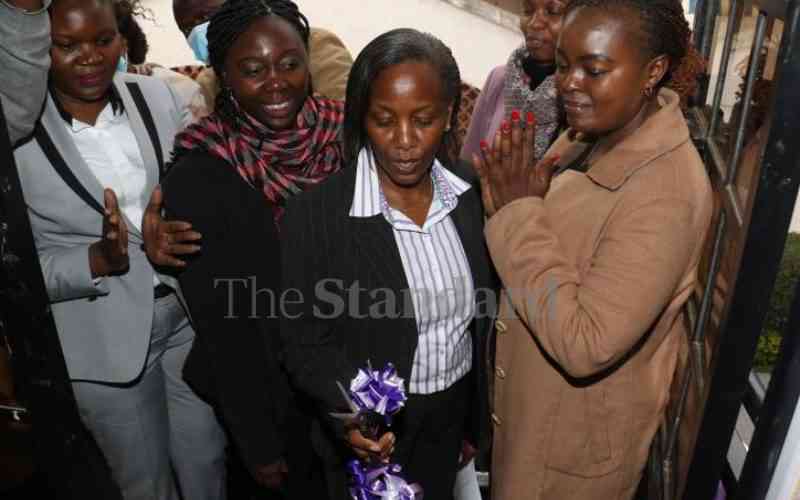 At least 745 women aspirants and their female supporters were abused before and during party primaries, the Federation of Women Lawyers (Fida)-Kenya has revealed.
A majority of the women who were subjected to Electoral Sexual and Gender-Based Violence (ESGBV) were from Siaya County, which had 59 cases, followed by Kisumu and Nairobi counties with 40 assault cases each.
Other counties that recorded high number of cases of gender-based violence were Kericho and Marsabit, which had 33 cases each.
"We have deployed 100 monitors across the 47 counties who have been monitoring elements of sexual gender-based violence, especially against women candidates and women voters. These cases are being processed in court," said Fida–Kenya Chairperson Nancy Ikinu during the launch of the ESGBV report.
Counties that had the lowest cases were Kiambu (1), Lamu (2), Baringo (2), Wajir (3) and Turkana (3).
Out of the total cases recorded, verbal abuse and cyber-bullying accounted for 416 and 117 cases respectively.
Cases of sexual harassment were 40 and physical assault were 35.
According to Fida's lead researcher Christabella Naliaka, social gatherings such as funerals, church gatherings, fundraisers recorded the highest platforms where the victims were abused.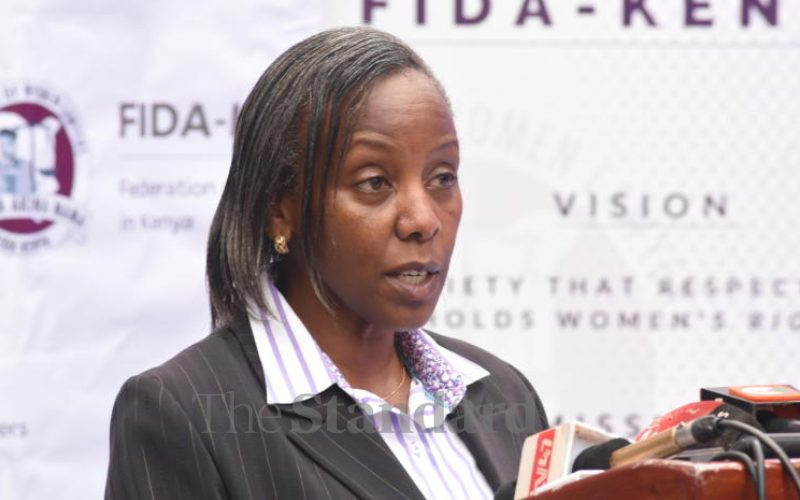 "Gender Audit 2017 showed that one of the major reasons that hindered women's political participation was ESGBV and we felt the need to monitor the trend of the cases and how we can address them to enhance women participation in all aspects," said Naliaka.
The women's organisation also unveiled a physical and online Elections Observations Centre to provide psycho-social support and legal support to victims of gender-based violence during next week's elections.
"We have 60 healthcare providers who will form part of the essential services in emergencies, documentation and preservation of evidence. They will ensure that evidence presented in court will not be limited by insufficiency," said the Fida chairperson.
Ikinu said the 'Vote a Dada 'campaign launched in 2021 has seen at least 350 female candidates, including the youth and women living with disabilities, being trained on aspects of electoral cycle.
"With four days to elections and having experienced two electoral cycles into the Constitution of Kenya 2010, the two-third gender rule remains a mirage," said Ikinu.
This year's elections have 1,652 female candidates, including three deputy presidential candidates, 23 governors, 340 MPs, 42 senatorial candidates, 57 deputy governors, and 1,187 Members of County Assembly (MCA).
Additionally, Ikinu noted women candidates who will require legal assistance will have access to about 50 pro-bono lawyers who will handle disputes emerging from the electoral process.
She said the recently instituted committee by the Chief Justice on sexual and gender-based violence, comprising more than 20 stakeholders, will help address the violence perpetrated against women.