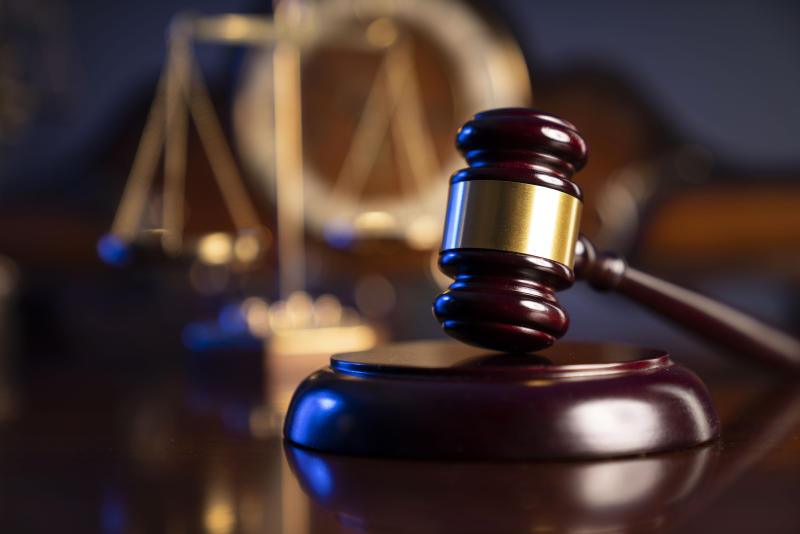 High Court has frozen the accounts and assets of a Machakos County Government Chief Executive Officer over allegations that he embezzled Sh457 million.
Justice Esther Maina issued the orders stopping Urbanus Wambua, the Machakos CEC for Agriculture, Food Security and Cooperative Development from transacting or dealing with his properties pending determination of a suit by the anti-graft agency to recover the proceeds.
"Pending the hearing and determination of this suit, the respondent and his agents are restrained from withdrawing, transferring or in any way dealing with the money held in his two accounts," ruled Maina
Justice Maina also stopped Wambua, his wife Fiona Mutisya, brother Anthony Musyoka, their three associates and four companies from selling or leasing several properties registered in their names which EACC suspect was acquired through corruption.
Ethics and Anti-Corruption Commission in the application filed through lawyer Culent Simiyu claimed that the CEC used his position when he was chairman of Machakos County tender committee between 2013 and 2017 to register several companies which he awarded tenders at inflated costs.
According to the commission, Wambua's cumulative net salary from 2013 amounts to Sh16 million but he has acquired properties and cash in his accounts worth more than Sh200 million which is disproportionate with his known sources of income.
"We are seeking forfeiture of assets whose source cannot be explained totalling Sh91,202,892 which he acquired during the period under investigations and which were reasonably suspected to have been acquired as a result of corruption and economic crimes," said Simiyu.
Simiyu argued that Wambua registered several companies when he was chairman of Machakos County tender committee and awarded them tenders at inflated costs before the money was wired to his personal accounts.
Wambua was the chairman of Machakos County tender committee between 2013 and 2017 before he was appointed a minister by Machakos Governor Alfred Mutua after the 2017 elections.
According to EACC, the contracts awarded to Wambua's companies Wafih International Ltd, Wisdom Holdings Ltd and Wemmar Enterprises Ltd were fictitious and secured through uncompetitive biddings.
The commission claimed that in some instances, the companies were paid money without supplying anything to the county government and in instances where they delivered, the goods supplied did not commensurate with the high amount of money paid.
Simiyu submitted that as soon as the money hit the companies' accounts, Wambua would hurriedly transfer them to his two personal accounts.
"The huge amount of money in his accounts can be directly traced to Machakos County Government. We have reasonable suspicion that the amounts were paid for goods and services not delivered as per the awarded contracts," said Simiyu.
He added that the contracts Wambua awarded his companies, some of which are registered in the names of his wife and children did not follow the right procedures of procurement and tendering processes.
He claimed that when they summoned Wambua to explain the discrepancies on his wealth, he did not offer any satisfactory explanation which made them believe he was engaged in corruption and misappropriation of public funds.
Justice Maina directed that the suit be served on Wambua for him to respond before the hearing on May 26.