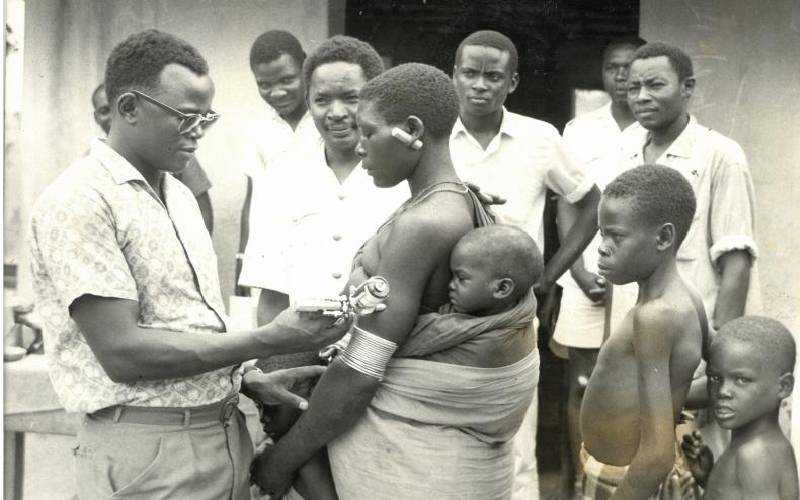 When everything was bleak and even conventional medicine could not deter the onslaught of a deadly outbreak, one traditional chief devised a method that insulated his people from certain death.
More than 120 years ago, Kenya did not exist as we know it today. This geographical area then was just patch work of different communities who lived in secluded enclaves and existed in exclusivity as sovereign states.
It was around this time in August 1899 that many of the villages, from Mombasa to Nairobi and all the places in between and beyond, were afflicted by a deadly plague, smallpox. The pioneering European traders and hunters who were roaming wild Africa in search of ivory have recorded harrowing experiences of what they saw.
One such trader, John Boyes, recalls how he detected the first case of smallpox in Tuthu, deep in Murang'a where he had ventured and established the headquarters of his trading empire against the British administrators in 1898.
When he detected an infected man, he directed that he be isolated so that he does not infect others but he later broke free. His host, Karuri Wa Gakure, the pioneer chief, used his powers as witchdoctor to keep the ominous wave at bay.
"One rather remarkable thing about this epidemic was that Karuri's village escaped entirely, not a single case occurring among the inhabitants, which Karuri claimed to be due to certain precautions he took to ward off evil.
According to Boyes, "Karuri got some sticks and split them down the middle, and then poured some black powder in the opening, afterwards pegging the sticks down across all the footpaths leading to the village. It did not keep people from coming in, and I could not see in what way the sticks could do any good, but Karuri had great faith in their virtues, and as no case of smallpox occurred in the village, he took the credit for keeping it away."
Karuri explained that his people respected him because they believed he possessed "the most wonderful poison which had the power to kill anyone who looked at his medicine which had been handed down and preserved in his family for three generations."
While Tuthu and its unconventional but "potent medicine" escaped unscathed, in Murang'a the administrator, Francis Hall, had isolated some of the infected people but still dozens died.
Farther in Naivasha, thousands died despite being vaccinated, but it was in Mombasa that it got really bad.
The coastal resort was described by Hall as "confluent of smallpox", where the police were picking up bodies in the streets and at times averaged 57 deaths in a day.
Later, even after Boyes scurried through the jungle to Naivasha where he vaccinated thousands of Africans, thousands still died from smallpox.