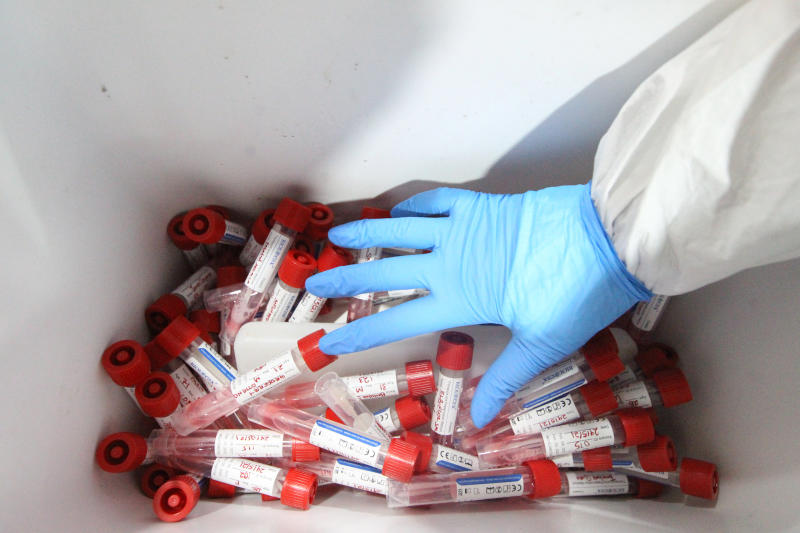 A regional competition watchdog is probing two major medical laboratories operating in Kenya as well as other markets over the high pricing of their Covid-19 tests.
The Common Market for Eastern and Southern Africa (Comesa) Competition Commission said it had opened investigations on PathCare and Lancet on claims that the two firms could be engaging in restrictive trade practices and abusing their dominant status in the region.
The companies are among the biggest pathology service providers in Kenya with operations in other markets in the region. "The commission has commenced investigations into potential violations of Articles 16 and 18 of the regulations by medical laboratories operating in the Common Market, namely… PathCare and… Lancet," said the Comesa Commission in an April 1 statement.
Consumer and other stakeholders have until May 2 to submit views to the commission on the matter.
Article 16 of the Comesa Competition Regulations prohibits restrictive business practices, while Article 18 deals with abuse of dominance within the common market.
In the statement, the commission said the probe was triggered by similar developments in South Africa, where medical laboratories were compelled to bring down the cost of PCR tests.PathCare and Lancet were among the firms that agreed to the demands of the South African competition authorities.
"The commission has become aware that leading pathology laboratories in South Africa have submitted consent agreements to the South African Competition Tribunal following an investigation by the South African Competition Commission to reduce their prices for Covid-19 PCR tests and Covid-19 antigen tests for two years," said the Comesa Commission.
"The commission is further aware that two of these laboratories, PathCare and Lancet, have operations in the Common Market and that the prices of the Covid-19 PCR tests remain high."
While necessary, Covid-19 tests are said to deter travel owing to high costs. They are also slowing down the recovery of the airline industry.
In September last year, the International Airport Transport Association (IATA) urged Kenya to look into ways of reducing the cost of Covid-19 tests.
IATA at the time noted that at about Sh9,040, a PCR test in Kenya was higher than the average in other African countries, adding that expensive charges and inconsistent requirements for PCR tests undermine confidence in air travel.