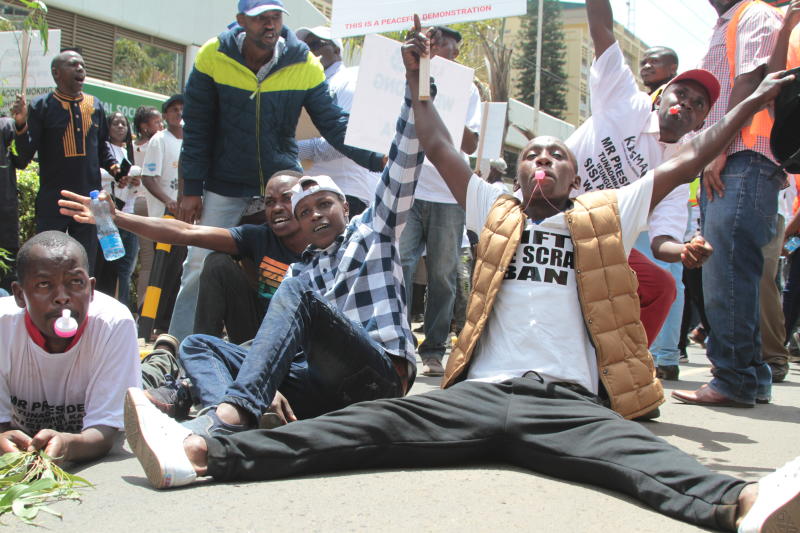 Scrap metal dealers from across the country yesterday held a demonstration and appealed to the government to lift the ban on their trade.
On January 20, President Uhuru Kenyatta imposed an indefinite ban on trade in scrap metals as part of government efforts to curb rising cases of vandalism of key public installations.
The ban was to be effected until the government put in place regulations to control the sourcing, trade and export of scrap metals.
Speaking during the protest in Nairobi, Kenya Iron and Scrap Metal Association (KISMA) Secretary General Irshad Sumra said despite the dealers following the regulations nothing has changed.
"It is so unfortunate that despite agreeing on the regulations nothing is moving. Our manufacturers and scrap metal dealers are truly suffering and incurring huge losses," he said.
Mr Sumra pleaded with the president to intervene, citing slow action by the Trade Ministry and the Scrap Metal Council to open up the business.
He said they had convened three meetings with the ministry, discussing and approving on the regulations to solve the stalemate, to no avail.
"We are asking the president to intervene. We are tired of waiting on the Ministry of Trade and Scrap Metal Council for action," said Mr Sumra.
"We have been to the Ministry of Trade and Industry three times. We have been discussing and have agreed and approved the regulations, which were drafted by the Scrap Metal Council but it seems nothing is happening."
The State last month imposed a new set of regulations on the sector, including dealers seeking fresh licensing and registration with business organisations to pave way for self-regulation.
Under the new regulations, licensed dealers, millers and smelters will pay Sh250,000 in annual fees, agents will part with Sh150,000, while jua kali 'collectors' will pay Sh50,000.