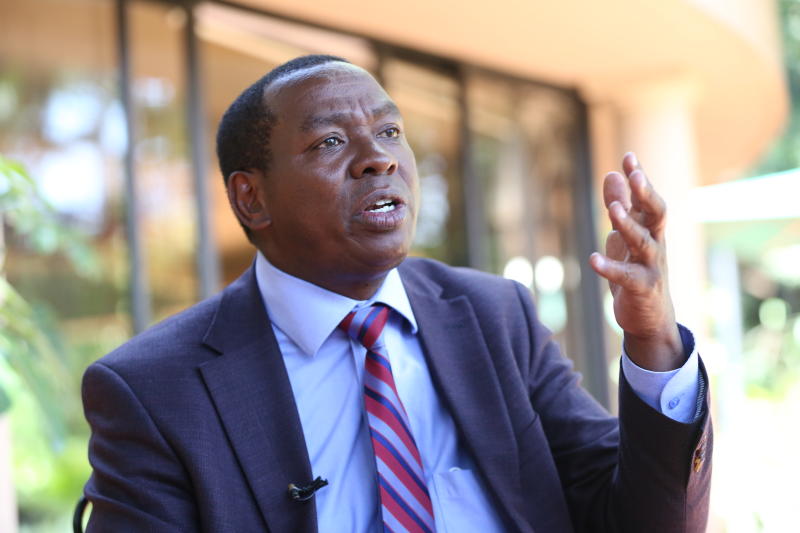 Counties are broke as the National Treasury withholds about Sh100 billion in monthly disbursements due from January. According to the Council of Governors (CoG), the total amount owed to devolved units was Sh98.97 billion by March 24.
A breakdown of delayed disbursements provided by Finance Committee chairman Ndiritu Muriithi shows 11 counties are owed Sh8.2 billion due in January, while 31 counties are owed Sh22.1 billion due in February. Another Sh29.6 billion is owed to all the 47 counties for March. And some Sh39 billion is owed to counties in the form of conditional grants pending the completion of the County Additional Allocation Bill as ordered by the courts.
"This Bill is stuck at Parliament after a disagreement between the National Assembly and the Senate and subsequent referral to the Mediation Committee, which has been unable to break the deadlock after several meetings," Mr Muriithi said.
He termed the paralysis at the counties as unsettling as the country counts down to a new financial year and the August elections.
"Most of the counties have a proportion of their residents on food aid after a devastating drought and these resources could have come in handy," said the Laikipia governor.
Mr Muriithi added that "super delays" of the disbursements would hurt many county governments.
On conditional grants, Mr Muriithi urged Senate and National Assembly to hastily conclude the mediation for the funds to start flowing.
The Bill was drafted in May 2021 after the High Court ruled out the allocation of conditional grants from the Division of Revenue Bill. According to the court, only matters of division of nationally raised revenue between the national and county governments are to be included in the Division of Revenue Bill.
The Bill which was sponsored by Senate Finance and Budget Committee chairman Charles Kibiru (Kirinyaga) is meant to develop a legal framework for disbursement of conditional grants from the national government and donors.
It proposes to allocate county governments conditional allocations amounting to Sh7.537 billion from the national government share of revenue raised nationally, and Sh32.343 billion as conditional allocations financed from loans and grants from development partners," reads the Bill in part. [Wainaina Ndung'u]
The grants mentioned in the Bill include Sh2.2 billion from World Bank for the town upgrading project, Sh701 million from Danish International Development Agency and Sh5 billion for the Water and Sanitation Development Project, also from World Bank.
Yesterday, Kibiru said the two committees had reached an agreement.