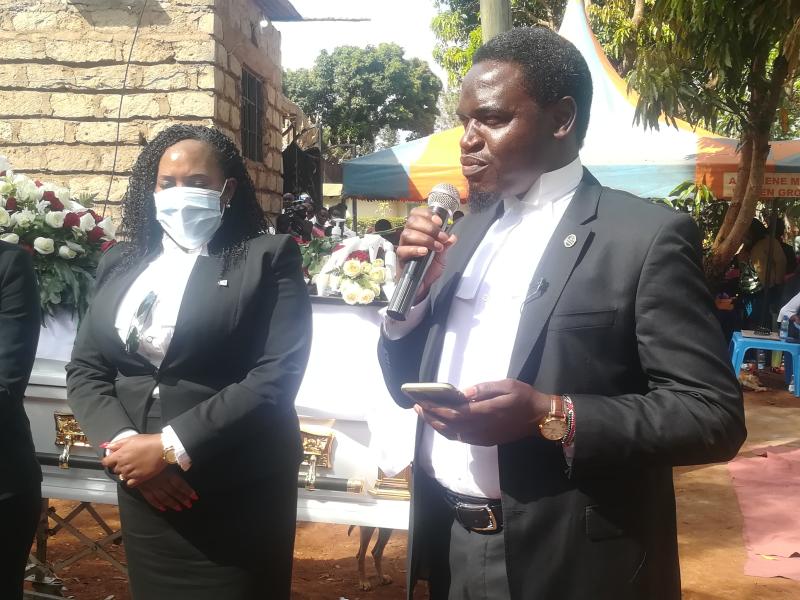 The battle to head the Law Society of Kenya (LSK) in the new term will be a battle between former officials and branch heads.
When the 49th President of the LSK, Nelson Havi, vacated the top seat, he left his lieutenants in the council to battle it out to fill his shoes.
Mr Havi, who was elected on a 'brave bar' mantra, is now eyeing a political seat in Westlands constituency.
His vice-president, Caroline Kamende, will be batting Bernhard Ngetich, a Nakuru-based lawyer, for the top seat.
Mr Havi led a council split over former LSK CEO Mercy Wambua. Mr Havi and Ms Imende were on the same team while Mr Ngetich and other members were on the other side.
The lawyers' lobby was for the better part of last year a Tower of Babel with two councils–a caretaker council headed by Mr Havi and another led by Mr Ngetich–flexing their muscles.
The council that now exits the scene included Havi, Kamende, Herine Kabita, Esther Ang'awa, Aluso Ingati, Roseline Odede, George Omwansa, Carolyne Mutheu, Faith Odhiambo, Aluso Ingati, Ndinda Kinyili, Riziki Emukule, Beth Michoma and Ms Wambua.
On October 19, 2020, Mr Havi sacked Ms Wambua despite majority of the council members clearing her of allegations raised against her.
Armed with a 54-page 'judgement' indicting Ms Wambua for gross misconduct, Mr Havi directed her to leave office upon being paid three months salary in lieu of notice while permitting nine council members who were of contrary opinion to pass their verdict.
His decision to oust the CEO, who is also the council secretary, was backed by Ms Kamende, Ms Kabita and Ms Ang'awa.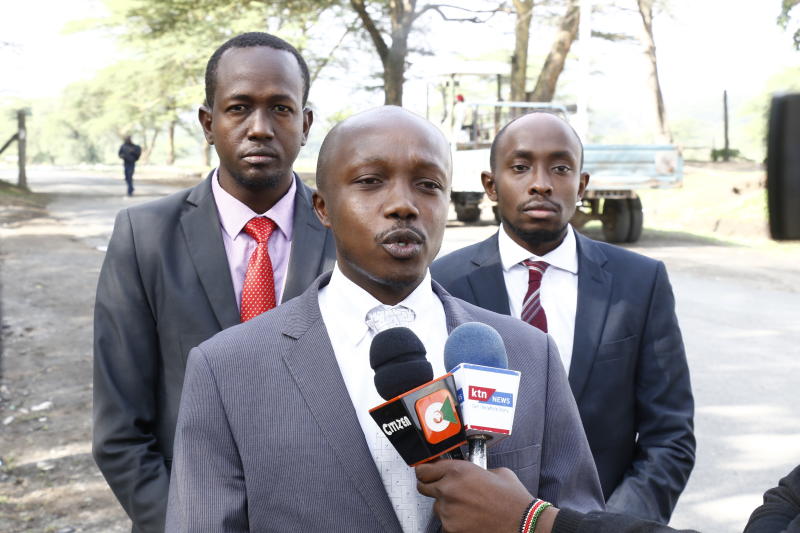 But members who ratified that Wambua should remain in office were in the majority. They were Mr Ngetich, Ms Odede, Mr Omwansa, Ms Mutheu, Ms Odhiambo, Ms Ingati, Ms Kinyili, Ms Emukule and Ms Michoma.
Ms Kamende is banking on her legacy as vice president, and is popular for her focused service to members.
Mr Ngetich rides on the promise of devolution, cohesion, inclusivity, good governance, equality, advancement in practice and strategic planning banner.
Ms Kamende and Mr Ngetich can be said to be members of Havi's inner circle. However their term in office was marred by cases and counter cases over general meetings, LSK bank accounts and the tenure of Ms Wambua.
Meanwhile, LSK Nairobi branch chairman Eric Theuri and his Coast counterpart Mathew Nyabena cannot be said to be outsiders.
Mr Theuri and Mr Nyabena, albeit for a few months, ran the council's affairs. This is after the Havi-led council failed to convene a meeting to mend their differences as had been ordered by the High Court.
In December last year, Justice Anthony Mrima gave the LSK council 21 days to meet, failure to which the LSK Branch Chairs Caucus would take over the affairs of the society.
On January 13 this year, Mt Kenya Caucus chair Linda Kiome took over Havi's position. She was deputised by Mr Nyabena
The second council had Justus Mutia (South Eastern branch), Mr Theuri (Nairobi), Sussy Rautto (West Kenya), Henry Kenei (North Rift), John Ochang' (Rift Valley) and Wilkins Ochoki (South West).
Mr Theuri promises to have new advocates practice without paying advocates license fees while waiving the same for those who are in their second and third year of practice. "My mission is to eliminate bottlenecks in the practice of law, enhance engagement with members and champion the defense of rule of law."
Mr Omwanza Ombati is the only contestant for the presidency who can be said to be an outsider.
He is vying on the promise of creating opportunities for young advocates, accountability and good governance, Judiciary engagement and access to justice, and development of LSK assets for members' benefit.
He also wants to continue with public interest litigation for the rule of law and change the future of legal practice through technology.
He was admitted to the bar in November 2004 and says his 18-years experience both in Kenyan courts and outside make him the best candidate to be the 50th LSK president.
Separately, lawyers Julie Soweto, Anne Konuche, Nyaboke Njagi, Jacqueline Ingutiah, Mercy Aoko and Christine Kipsang will be battling for the LSK female representative in the Judicial Service Commission.