3.1 million Kenyans facing food shortage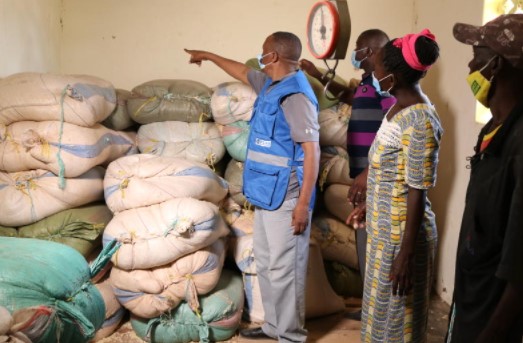 At least 3.1 million people in Kenya are facing food shortage, the government has said.
Kenya, through the World Food Programme (WFP) has established that this is an increase of about 300,000 people up from December last year, who it says require immediate food assistance.
A food and nutrition security assessment conducted in January has also found that over 600,000 children are acutely malnourished and in need of urgent treatment.
"About 100,000 pregnant and lactating women are acutely malnourished," the National Drought Management Authority (NDMA) said in a report.
NDMA together with the Kenya Food Security Steering Group (KFSSG) have attributed the food and nutrition insecurity to several factors among them the December short rains, high staple food and low livestock prices, the Covid-19 pandemic, and the effects of conflict and insecurity in Northern parts of Kenya.
"Nutrition situation has deteriorated in most counties and is expected to further deteriorate during the projection period attributed to worsening food insecurity situation," NDMA noted.
About twelve counties were listed as the most affected including Marsabit, Baringo, Wajir, Mandera, Garissa, Isiolo, and Tana River.
The report comes days after President Uhuru Kenyatta flagged off a consignment of relief food to benefit more than 2 million vulnerable Kenyans.
The president said that the food aid is aimed at mitigating the adverse effects of drought ravaging parts of the country.