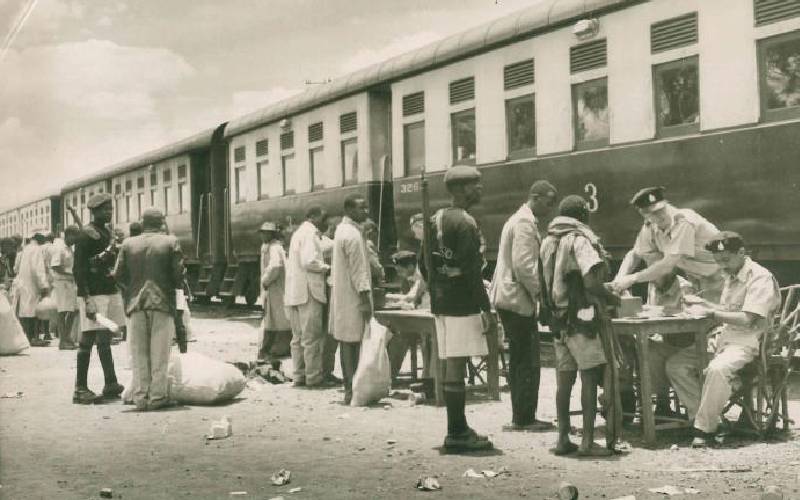 Back in the days when Uganda's boundary extended to as far as Naivasha, it was considered suicidal for a Kenyan to cross over to the neighbouring country.
However, one enterprising man, using trickery, sneaked out of Kenya after committing to exonerate the government that should misfortune befall him, he would not blame the State.
Then, going from Naivasha to Kinangop was equally considered to be a very dangerous trip where men and beasts could easily terminate a traveller's life. But realising that there was a lot of money to be made, one crafty white man, John Boyes devised a way of exploiting the existing environment to make a lot of money for himself.
Boyes recorded in his book, A White King in Africa, "At this time there were only about 10 white men who were independent traders and hunters in the whole of what are now the East African and Uganda Protectorates, besides the government officials and missionaries—practically the whole of the latter class being up in Uganda."
This was in 1898 when most Kenyans living in the interior had never encountered a white man and Boyes appeared to the Africans he encountered as a wizard who had mythical powers.
He narrates how he exploited the Africans ignorance. For a bottle of iodoform, a disinfectant he used to clean wounds, he would pretend to be a doctor and demand payments in form of flour and other foodstuff which he later sold to trade caravans headed to Uganda.
Upon his arrival in Tuthu in Murangá, he describes how he met the area chief, Karuri Wa Gakure. "I was also able to purchase a large number of trade goods, beads, cloth from Arab traders going up to Uganda, and sent to Karuri for more natives to carry my purchases back to Kikuyu, where, on my return, I paid them for their services in cloth."
Although he thought he had answers to all the challenges he was amazed when he realised that the locals had no need for a matchbox since they used specially prepared sticks which were rubbed together to produce a fire.
One and a quarter-century later, this indigenous technology has disappeared and Kenyans have to depend on imported matchboxes and still rely on exotic clothes which are a drain to the foreign exchange while the leather industry has been neglected.
His memoirs appeared pompous then but its central theme of a white king in East Africa still persist 124 years later.