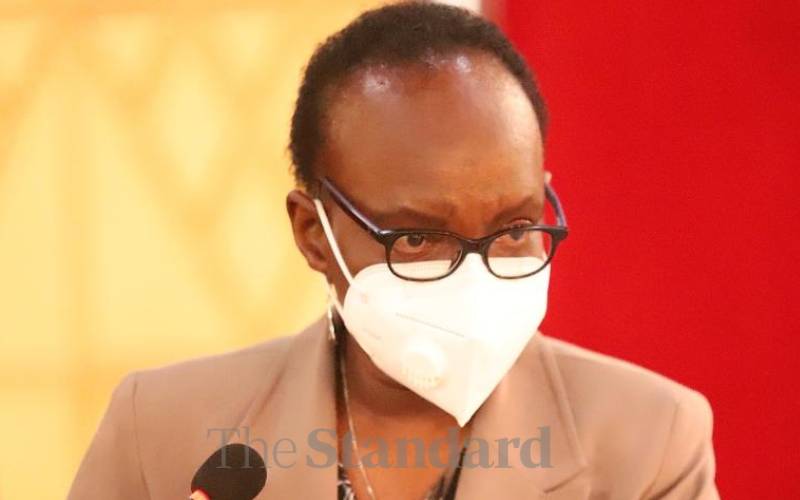 A parliamentary committee has launched investigations into a Sh5 million payment by Kenya National Bureau of Statistics (KNBS) to its staff.
The National Assembly Public Accounts Committee yesterday grilled Planning Principal Secretary, Saitoti Torome, over the matter.
According to a report by Auditor General Nancy Gathungu, KNBS engaged a project finance officer at a gross monthly salary of Sh290,758. The agency, however, ended up paying the officer Sh465,212 every month.
The said officer therefore received an over-payment amounting to Sh1,133,951 having worked between September 2019 and 30 June 2020.
"Management advertised for and appointed a project finance officer at a gross monthly pay of Sh290,758. However, the successful candidate was awarded gross pay of Sh465,212 per month upon appointment in September, 2019," states the 2019/20 report by Gathungu.
The report states that there was no "plausible explanation" provided by the management for the discrepancy.
Mr Torome told the committee chaired by Ugunja MP Opiyo Wandayi that the agency has since initiated recovery of the extra payments and will make monthly deductions from the affected staff.
The MPs however described the incident as a criminal act and demanded action from Ethics and Ant-Corruption Commission (EACC) with Wandayi and Garissa Township MP Aden Duale insisting this was deliberate plot to misappropriate taxpayers' money.
"This is a matter that should be handled by the EACC. With my little knowledge on HR, payments must balance, where then did you get the extra money you were paying him?" he posed.
Further, the agency spent Sh3.7 million for induction of 33 staff members who were not attached to the said project. The money was part of the Sh5,584,687 spent for the training workshop.
"As a result, value for money on the project's funds incurred on the staff not engaged by the project has not been confirmed," states the audit.
In his response, Torome said that the 33 staff were integral in familiarising the project's staff with the operations of the agency.
"The officers who did the induction to the project staff were all relevant and necessary to the proper familiarization of the Bureau functions and activities to the project staff," he told the committee.