Court allows nine Kenya Power officials to be held for eight days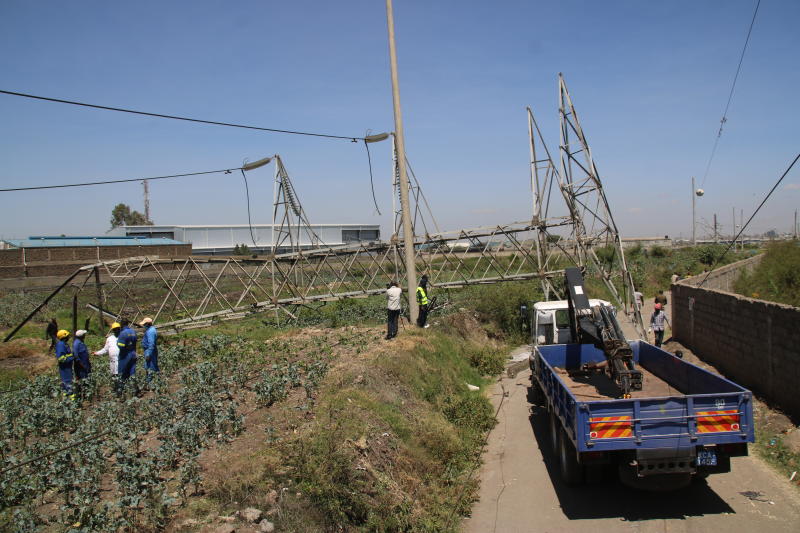 A Kiambu court has allowed police to detain nine senior Kenya Power company employees for eight days to allow completion of investigations into their alleged role in a nationwide power blackout on January 11.
David Kamau, George Kipkoech, Julius Karani, Geoffrey Kipkirui, Anthony Gathii, Martin Musyoki, Joshua Wasakha, Raphael Ndolo and Peter Musyoki, appeared before Kahawa Law Courts senior Principal magistrate Boaz Ombewa yesterday.
Prosecution had sought to hold the suspects for 21 days to allow police complete investigations for offenses of sabotage.
"I have considered the submissions and I allow the police to detain the nine suspects for eight days pending the conclusion of investigation," said the Magistrate.
The court heard that on December 9, 2021 the Administration Police made a report at ICD police post and Kenya power on vandalism case in which tower number seven, the suspects through sabotage failed to respond to the distress call subsequently leading to the collapse of four other towers (11, 12, 13 and 14) on February 11 thereby occasioning a power blackout in the country.
"The systematic sabotage caused suffering, unexpected loss to businesses, interruptions of critical and crucial services which could have resulted to calamity, mass death, destruction of property and unaccountable losses due to the high electric voltage current conveyed by the power line," read part of the affidavit.
Court prosecutor Jilo Guyo told the court that preliminary investigations reveal there was an act of negligence and sabotage demonstrated by photographic evidence tabled in court, and which was opposed by the defense.
"We are requesting the court to allow suspect to be detained for 21 days, as releasing them on bail will jeopardise the investigation through their interaction with the independent engineers already on site. Also being senior officials they will interfere with evidence and witnesses," she told the court.
The defense comprising of a battery of lawyers vehemently objected to the application to detain the nine for 21 days saying the nine had been summoned by DCI offices and signed a compliance form.
Senior counsel Danstan Omari also objected to the terrorism accusations against the suspects.
"Charging them with terrorism is a serious offence which will affect their careers. We have been having blackouts since 1969," he told the court.
The matter will be mentioned on January 26, 2022.