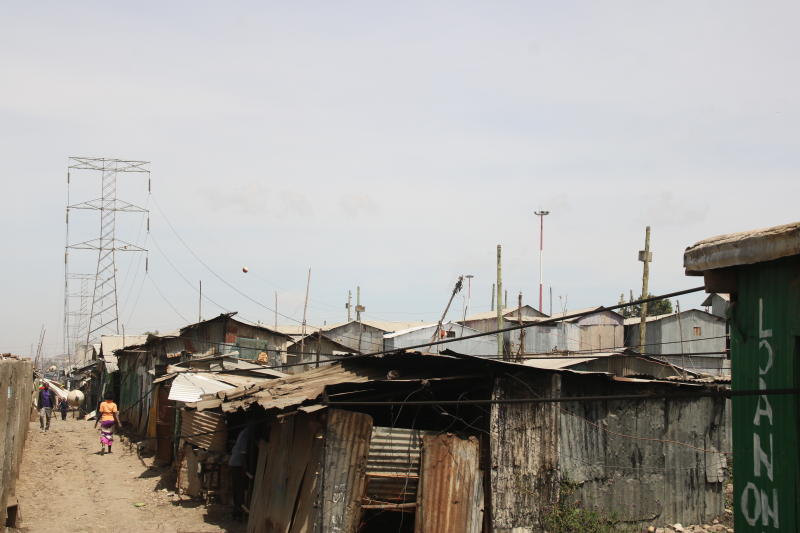 All electricity pylons in Kenya are made from steel and are installed on a reinforced concrete foundation. This has both advantages and disadvantages.
Steel is resistant to corrosion or rust, meaning that it cannot be weakened by exposure to water and other corrosive substances. However, steel is also valuable, making it much sought after by industries in steel product manufacturing and those who supply them.
Many of the pylons pass through areas with low population and this minimises the number of people with access to the places. However, some lines pass through densely populated and often poor neighbourhoods where unemployment rates are high. This makes the steel structures attractive to vandals, who see the bars as a source of revenue.
Yesterday, Kenya Power said the line from Kiambere to Embakasi was affected when some towers collapsed, leading to power outages in various parts of the country.
Social media users later posted images indicating that one of the pylons had collapsed near Embakasi.
That can only mean that either sabotage or vandalism was to blame for the collapse as generally, power pylons are built in a way that ensures they can withstand inclement weather - from rain to heavy winds to cyclones.
Since the cables used to transmit electricity are long and heavy, every pylon is designed in a way that the weight is evenly distributed, with the base being wider. All angle lines at the base are also reinforced with steel bars, and these could be targeted by vandals who are unaware that every component of the pylon carries a fraction of the weight. When one such component is cut off, this affects weight distribution and can lead to the collapse of a pylon.
Pylons are expected to be inspected regularly to prevent such occurrences. However, inspection can be and often is outsourced. This creates room for inefficient monitoring by contractors. This can expose the structures particularly in poor and densely populated areas. That is why power installations should be treated as high security infrastructure as their destruction can have far-reaching implications for security as well as crucial services hospitals, airports and sensitive industries.