The humble beginnings of Methodist in 1912 in Meru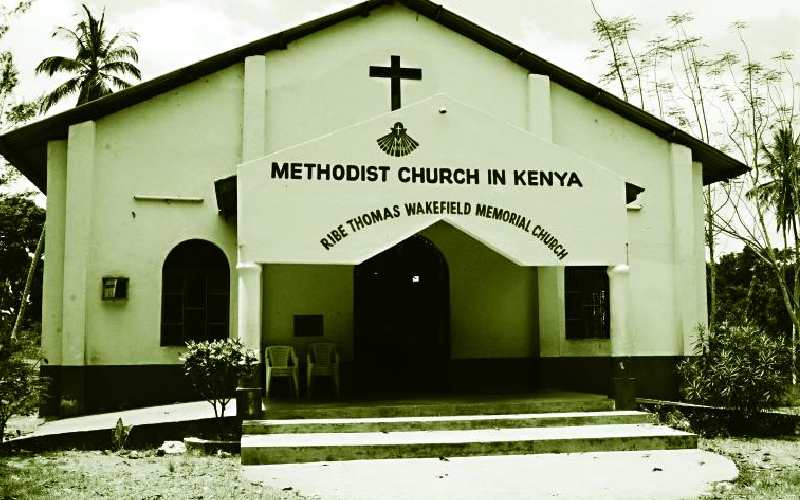 Reverend Worthington was the pioneer of Methodist in the land of Meru where he set up the first church at Kaaga in 1912.
When the Reverend set foot in Meru, the elders were stiffly opposed to European missionaries. The Methodist Church at Kaaga, was born a year after the Consolata Mission Society opened the first mission station at Mujwa.
After establishing the church, Worthington then embarked on a mission to recruit followers, especially the youth who were mesmerised by his colour. He moved around in the villages with Gikuyu interpreters, according to Zacchaeus Murianki, author of The Ameru History.
Soon, some of the elders accused Worthington of collaborating with E. Horne who was the first Meru District Commissioner posted in 1908 from Nyeri. Horne was never liked by the Ameru people because of his daring character.
As captured in one of his many letters, Reverend Worthington was desperate to convert the Africans. He wanted the Ameru to embrace Christianity and subsequent development.
"There has come to me this conviction that these people must be saved. To think of them in their barbarism, and in their paganism is surely more than can be endured by anyone who boasts of the touch of Christ. And these Negroes, black brothers of ours, now appeal not less strongly than the needy ones at home," wrote the Reverend in a letter.
Worthington must be turning in his grave as the church he painstakingly built, risking the wrath of Njuri Ncheke elders, is embroiled in a bitter leadership row that is threatening its foundations.
About 110 years since its establishment, two factions have for the past three years, been entangled in vicious fights over the control of the church.
A group led by Dr Stephen Kanyaru has been exerting pressure on Presiding Bishop Joseph Ntombura to quit. Kanyaru's faction attempted to oust Ntombura recently when the bishop was attending a church conference in Ghana.
Upon return Ntombura laughed off the attempted coup and vowed to not relinquish the church's leadership.
"The same old story, which they have taken all over to court, to the DCI, to our partners, and they have not succeeded because all is false," said the Bishop in a statement.
The wrangling factions must remember entrenching the church in the heart of Meru was no mean feat. Worthington achieved this by first learning the local language, and then translating the Bible for evangelisation.