Court stops NPSC from reducing officers' salaries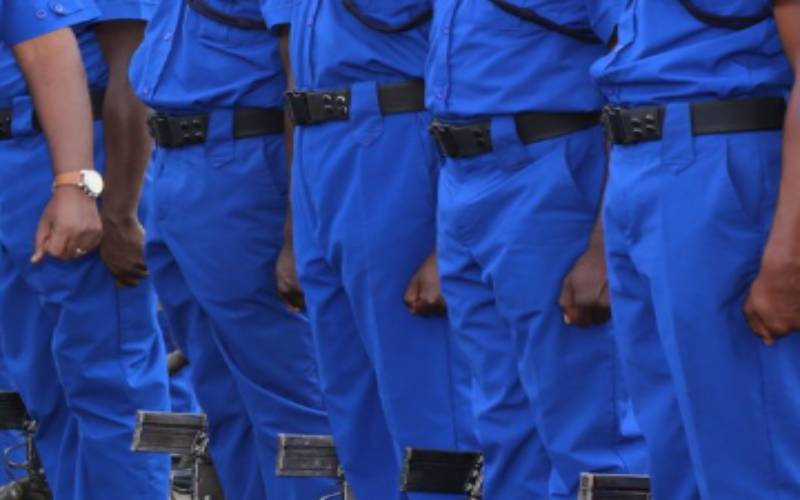 The High Court has stopped the police service commission from reducing salaries of graduate inspectors until a petition filed by officers is resolved.
The matter is to be heard on February 22 next year.
This comes after several junior police officers accused the National Police Service Commission (NPSC) of slashing their salaries without proper justification.
Most of those affected by the November 17 order are constables, who recently earned a promotion to the position of inspector of police after graduating with undergraduate degrees.
In their short-lived salaries under the inspector rank, the officers said they used to earn a monthly salary of Sh57,300, a house allowance of Sh24,950, a Sh4,000 commuter allowance, and a risk allowance of Sh11,000.
The officers say they have been earning the salaries until October 2021, when their pay was reduced to amounts earned by police constables; a junior grade, just below the rank of inspector.
Police constables earn a monthly salary of Sh31,000, a house allowance of Sh14,300, a risk allowance of Sh9,000 and a commuter allowance of Sh4,000.
Officers, whose salaries have been affected, said they fail to understand why their remuneration has been reduced, yet they have retained the inspector of police rank.
Some of the cops say loan facilities on their payslips have seen them take home nothing in form of remuneration, wondering how they are supposed to survive the tough economic times.
But Employment and Labour Relations Court's Justice Nduma Nderi ordered that the officers can apply to have the NPSC revert the salaries and seek compensation for the salary reductions for the month of November.
Justice Nderi added that the reduction of the applicants' salaries and other benefits and effectively demoting them is against labour standards.