Political parties fault Chebukati for missing event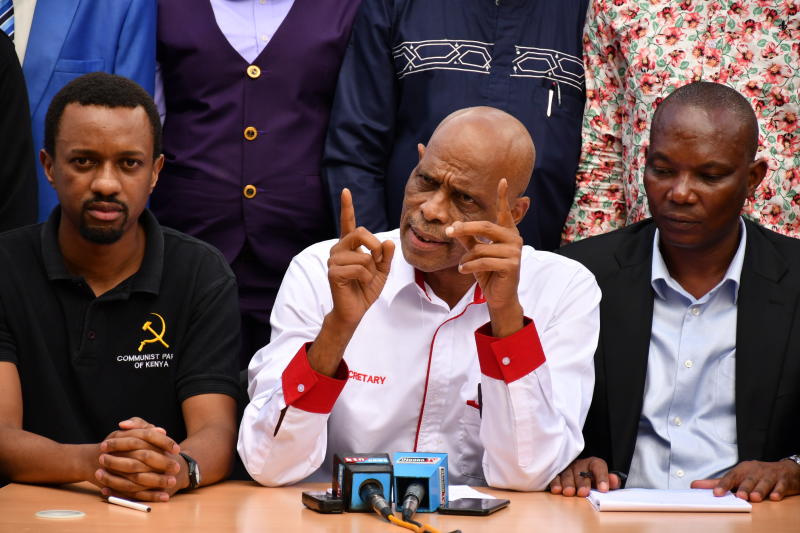 Political parties have expressed concern over the failure of the electoral commission to meet them to plan for next year's elections.
Officials of 83 parties, who met in Naivasha yesterday under the auspices of the Political Parties Liaison Committee (PPLC), accused the Independent Electoral and Boundaries Commission (IEBC) and its chairman Wafula Chebukati of being unresponsive to their request.
Section 38 of the Political Parties Act 2011 established the PPLC at national and county levels to provide a platform for dialogue between the Registrar of Political Parties, the electoral commission, and political parties to enhance credibility of elections.
Members said that with just 10 months to the polls, IEBC was yet to meet the committee mandated to make sure elections are peaceful.
Those who spoke at the end of the two-day retreat between representatives of political parties and the Registrar of Political Parties accused the electoral agency of snubbing the meeting. The IEBC sent neither a representative nor an apology despite being invited to the retreat.
PPLC chairman Evans Misaki asked IEBC to stop trying to pass information through the media and instead discuss issues around elections with political parties.
"We call on the electoral commission to respect political parties and know that it cannot work alone as we approach the General Election," said Mr Misaki, who is also the chairman of Progressive Party of Kenya.
He took issue with Chebukati's claims that political parties had failed to provide it with their nomination rules.
"All political parties have submitted their nomination rules contrary to Chebukati's allegations. He should stop poisoning the country. We are committed to fair and peaceful elections," Misaki said.
Benedict Wachira, the secretary general of Communist Party of Kenya, said they were unhappy that IEBC ignored the meeting even after receiving invitation weeks ago.
Kanu national organising secretary Abdulrahman Bafadhil said IEBC and its officials were not doing parties a favour by attending such meetings.
Efforts to get a comment from Chebukati were fruitless as calls and text message went unanswered.