War that pushed Boers to trek from S Africa to Eldoret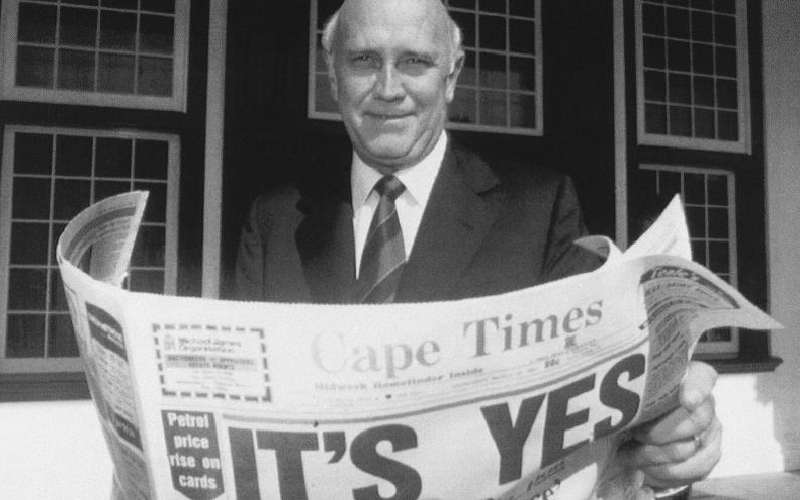 Were it not for the South African War, the Boers, whose descendants today are referred to as Afrikaners, would perhaps have not found a home in Kenya.
The war between 1899 and 1902 was purely a white man's conflict over territorial control. Although the real cause of the battle remains debatable, many historians posit the contest was over the control of gold mine fields.
At the silence of guns, the Britons advantaged with a superior and bigger army, had conquered to the disappointment of their enemy, the Boers, who trace their roots to The Netherlands.
Unable to bear the defeat, some Boers moved far away in search of an alternative settlement.
Some of those who migrated found themselves in East Africa, where they are scattered. According to David Anderson in his book titled "Histories of the Hanged", about 600 Boers found their way into Kenya, settling in Uasin Gishu, a place they likened to "their taken" land back in South Africa due to similarity in terrain and weather.
By 1913, the Afrikaners had fully settled in Uasin Gishu, although they maintained disdain against the Britons they found in Kenya. They got immersed in commercial agriculture, and their farming blocks were labelled in a numerical order starting from Farm 1, Farm 2 to the last.
For instance, present-day Eldoret town was Farm 64. Due to their growing population and enterprising spirit, the Standard Chartered Bank of South Africa set up a branch in the upcoming commercial centre that has grown in leaps and bounds.
The death of Frederik Willem de Klerk, former South Africa President, has rekindled memoirs of the long trek Boers made in search of a new home in Kenya and their contribution to the economic development of the country.
A Boer, De Klerk together with his successor, Nelson Mandela, jointly received the 1993 Nobel Prize for Peace for their collaboration in efforts to establish nonracial democracy in South Africa.
As President, De Klerk is remembered for striking an agreement with the Mandela-led ANC party in 1993 during the transition to majority black rule. A year later Mandela was elected President in April 1994.
De Klerk paved way for a government of national unity, in which he became the second Deputy President, a position he held for two years before resigning and subsequently announcing his retirement from active politics.
His fellow Boers in Kenya certainly will join the world in remembering the role De Klerk played in negotiating to bring to an end white minority rule and a peaceful transfer of power to blacks.