Plan to save boda boda riders from swell of accidents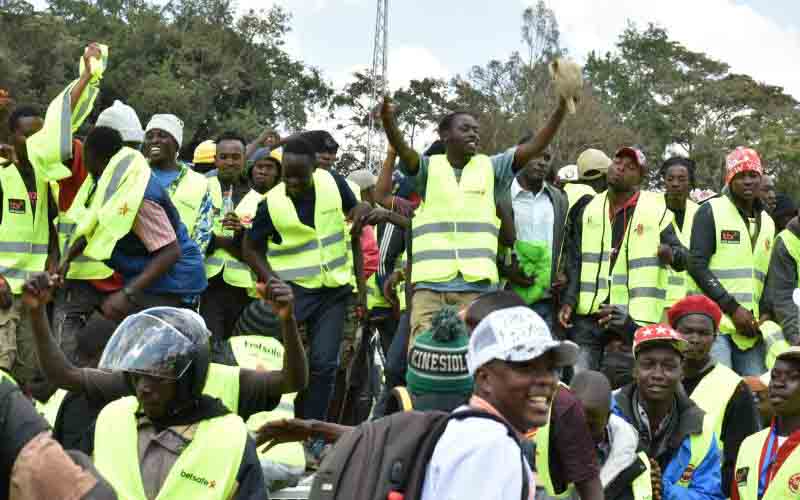 The boda boda business, which generates Sh360 billion per year, needs redemption to save the country from loss of lives.
Players yesterday said the motorcycle transport sector has gained disrepute owing to the high number of road accidents.
While marking this year's National Boda Boda Safety Awareness Day, Hassan Nelema from the Traffic Headquarters Road Safety Division said that this year, 1,055 riders have died in road accidents, which is an increase from the 888 who died last year.
According to police data, 377 passengers had died by last month, which is an increase from the 355 deaths in the same period last year.
Mr Nelema urged riders to obey traffic rules and shun political interference as campaigns heat up ahead of next year's General Election.
The officer said that by October last year, 1,114 pedestrians died from bodaboda-related accidents, with the number rising to 1,306 pedestrians who have lost their lives this year.
Government Spokesperson Cyrus Oguna said the sector has made a "tremendous contribution" in the country's economy.
"The money generated gives riders capability to qualify to establish their own bank and an assembly plants where spare parts can be made at affordable prices," said Oguna.
He said that if the 1.4 million registered riders in the country organised themselves into groups, they can invest in real estate.
The event brought together boda boda riders from Nairobi and representatives from other counties.
So far, 5,000 riders have undergone training in a programme being driven by the National Transport and Safety Authority and National Youth Service.
Bodaboda Safety Association of Kenya National Executive chairperson Kelvin Mubadi said the subsidised training has benefited many riders who could not afford to pay for private driving schools.
"We are committed to working with the government and security agencies to ensure riders are not used to cause chaos during the campaigns because we suffer most when disruptions erupt," said Mr Mubadi.
NCIC commissioner Abdulaziz Ali Farah said they are organising a symposium for the riders across the country to educate them on peace.