Family pleads with State to find lawyer who has disappeared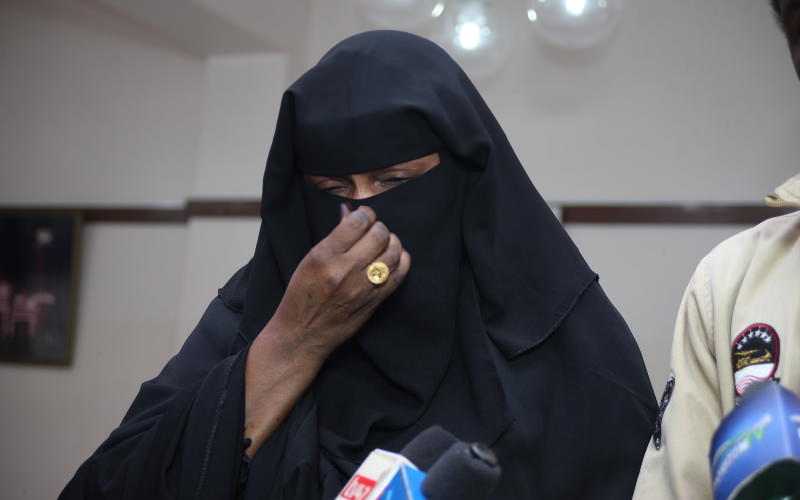 The family of Muslim scholar and lawyer Hassan Nandwa who disappeared on Thursday has pleaded with the government to help find him.
And in the event Prof Nandwa is in custody, the family urged the police to produce him in court.
Top Muslim officials on Saturday met in Nairobi and impressed on the government to help find Nandwa who went missing in unclear circumstances on Thursday.
Nandwa disappeared hours after he allegedly visited the Anti-Terrorism Police Unit (APTU) head offices in Nairobi to receive Elgiva Bwire, a jailed terrorist who completed his jail term.
Supreme Council of Kenya Muslims chairman Hassan ole Naado and his National Muslim Leaders Forum counterpart Sheikh Abdullahi Abdiwho, who spoke at Jamia Mosque in Nairobi, said they were concerned that the police had resorted to profiling and targeting Muslim leaders in the fight against terror.
"The state should investigate this matter and ensure the constitutional rights of its citizens, regardless of their religious background, are protected," Naado said.
He was joined by other religious leaders who included the Council of Imams and Preachers of Kenya officials and Kamukunji MP Yusuf Hassan.
During the event, the family of the missing lawyer said Nandwa was not in any way linked to terrorism.
Hassan Nandwa, the firstborn son of the missing man, and his mother, Mawahib Nandwa said he was not a sympathiser of terror.
They said all he did was represent Bwire and which he did in his right as an advocate.
On September 8, another Muslim scholar was abducted by unknown people in Nairobi city centre.
Abdiwahab Sheikh would be released after 10 days.
Meanwhile, intelligence agencies are believed to have heightened a crackdown on suspects believed to be members of an international sleeper cell operating abroad and with local networks.
Highly placed sources told The Sunday Standard that ATPU officers are keen to dismantle the cell which could be planning an attack in Nairobi, Rwanda, and Uganda.
On September 24, ATPU officers, acting on intelligence, arrested an Iranian national who visited the country for a week.
The man and his wife were detained at the Jomo Kenyatta International Airport and later handed over to the ATPU for questioning. Eventually, the couple was allowed to leave after questioning.
On February 16, The Times of Israel newspaper revealed details of an impending terror attack in the East African region.
The newspaper quoted an intelligence report but did not identify in which of the three East African countries the attack was likely to happen.