Once digital Uhuru Kenyatta turns 60 away from social media hype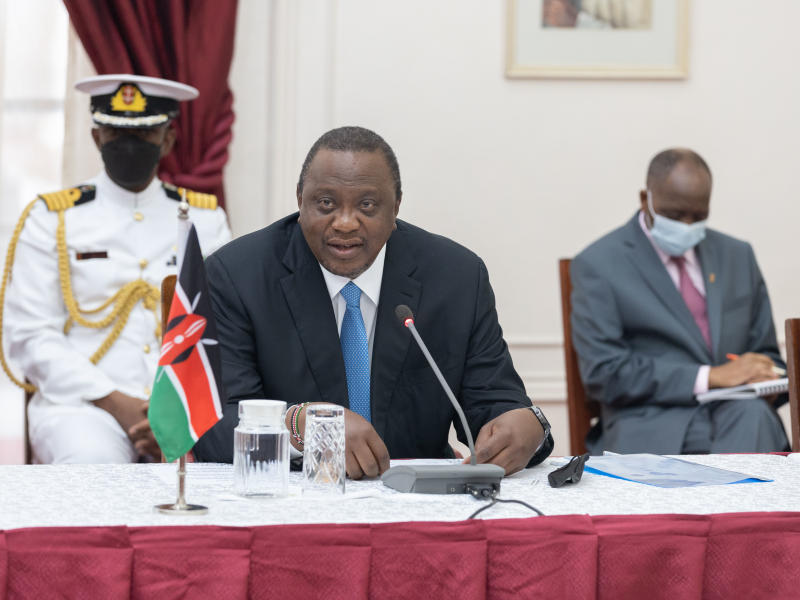 For a man whose campaign got the tag 'digital' eight years ago, President Uhuru Kenyatta turned 60 yesterday away from social media.
Uhuru who rode to power on social media mobilisation, quit his personal social media accounts sometime back. His accounts with 3.6 million followers were deactivated following claims that unauthorised persons accessed them.
The president was left with @statehousekenya Twitter handle which is institutional. Before the 2013 polls, love dotted his choice posts leading him to earn the tag 'digital president' when he assumed office before he slowly turned to officialdom of events, not expressions.
Yesterday, the president who has entered the elders club received warm wishes from Kenyans online - some citing his achievements especially road projects while others bashed him for failure to fulfill some poll promises.
And yesterday the State House twitter handle was among the first to send the president a birthday message.
"Happy and blessed 60th birthday Your Excellency. May God the Almighty continue uplifting you as you steer Kenya to greater heights of prosperity."
Others followed. "Please join me in wishing our leader, the President, His Excellency Uhuru Kenyatta, a happy birthday, and to pray for his success as he guides the nation towards a greater promise. God bless you, Sir," tweeted Deputy President William Ruto.
"HE Uhuru Kenyatta, as you turn a year older, may God grant you the wisdom to continue leading this great country we call home into even greater prosperity. Happy Birthday Mr President," said Kitui Governor Charity Ngilu (pictured).
"Happy birthday Mr President, it's been a miserable journey. Four years ago a day like this we did what we could do best for you to be our 4th president, we had hopes that you would make Kenya a better place but, when you took over dollar traded for Sh86 but now it is Sh111," tweeted Japeth Bor.
Lawyer Donald Kipkoriri tweeted: "Since March, 2018, President Kenyatta has done more to transform Kenya than all the other presidents since independence … Happy Birthday Your Excellency."
There were also those proud of his assertive leadership and posted his pictures in full combat to demonstrate that Kenya is safe with him as the Commander In Chief. With his tenure coming to a close, Kenyans continue wishing the president many more years that will see him celebrated and mocked in almost equal measure.