Devolution conference to take place next month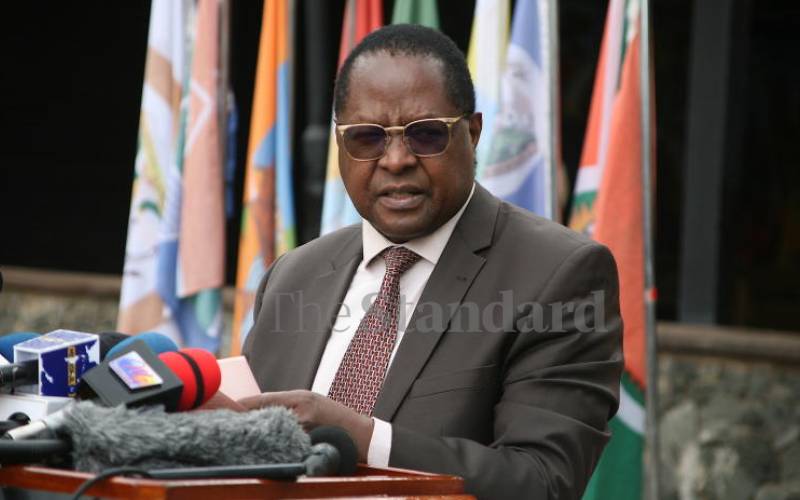 The Council of Governors (CoG) has said the seventh devolution conference will now take place from November 23 to 26 at Makueni Boys High School in Makueni County.
The conference, which was initially scheduled to take place between August 23 and 26, was postponed due to the Covid-19 spread.
CoG chairperson Martin Wambora said the decision was reached after an assessment on the pandemic, which revealed reduction in Covid-19 infections.
"Noting that the first era of devolution is coming to an end, it is important to take stock of the journey and pave way for the second generation of county governments. It is against this background that the Steering Committee of the seventh annual devolution conference held a consultative meeting on October 15 and agreed that the conference be held between November 23 to 26," said Mr Wambora, who is also the Embu governor.
At the same time, the CoG has rejected a proposal by the Commission on Revenue Allocation in the Division of Revenue Bill, 2022 draft, which maintained the allocation to the current Sh370 billion.
They are demanding an additional Sh381.45 billion equitable share in the next financial year so that counties will get a total of Sh751 billion per year.
"Following in-depth discussions on the issue, we wish to reiterate that we reject in totality the proposal by CRA that recommends a non-increment of the County Equitable Share, which is Sh370 billion,'' said Wambora.
The governors, who also said are in the process of coming up with The Devolution Book, which will document all the gains, challenges and lessons learnt in the past nine years since devolution was introduced, also defended the demand for the additional funds.
They maintained that the Road Maintenance Levy Fund ought to be disbursed to counties as conditional grants.
In October 2019, the national government, through the Kenya Roads Board Fund, disbursed Sh8.3 billion for maintenance of roads in counties.
It is the usage of this money that saw Senate Transport Committee last August summon all 47 governors to explain how they spent the money that has angered them.
Speaking on the second phase of the Cuban doctors' deployment, the CoG said already 79 specialists had been trained and were waiting to be dispatched. "The doctors will be deployed in counties from October 25. More specialists will be sourced from Cuba and will arrive in the country in due course," added Wambora.