Uhuru, Biden to hold talks at White House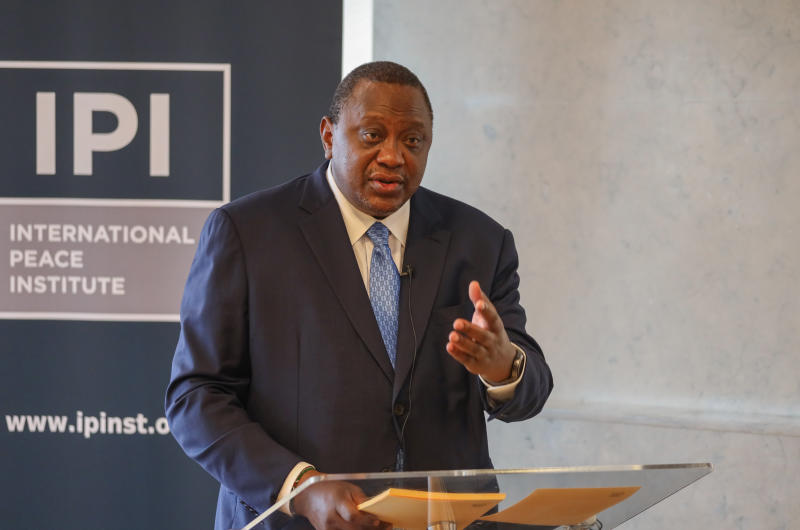 President Uhuru Kenyatta will today hold talks with US President Joe Biden at the White House in Washington, DC.
This will be Biden's first meeting with a leader from Africa since he assumed office in January 2020.
State House and the White House said on Tuesday the two leaders will discuss matters of mutual interest, including peace and security, economic partnerships and climate change.
The meeting will also discuss the need to ensure transparency and accountability in domestic and international financial systems.
"The leaders will discuss efforts to defend democracy and human rights, advance peace and security, accelerate economic growth, and tackle climate change," White House Spokesperson Jen Psaki said.
This will be a followup of the leaders' phone call in February and the US commitment to partner with Africa based on mutual respect and equality.
White House said Biden had spoken with Uhuru on the importance of strong US-Kenya bilateral relationship. The US President also expressed commitment to working closely with Kenya to support regional peace and security, including at the United Nations Security Council (UNSC).
Biden lauded Kenya's leadership in the Horn of Africa and commitment to counter terrorism, economic growth, addressing climate change and sustainable development.
"Presidents Biden and Kenyatta discussed the deteriorating humanitarian and human rights crises in Ethiopia's Tigray region and need to prevent further loss of life and ensure humanitarian access," read a press release then.
President Kenyatta recently chaired the UNSC open debate on peace-building and sustainable peace in New York. Kenya is the president of the UNSC for October.
Ethiopia will likely feature prominently in the discussions today following the US and UN protest over the worsening humanitarian crisis.
The US has threatened sanctions against Ethiopian Prime Minister Abiy Ahmed if the situation continues.
Trade discussions will also feature in the talks, especially since Kenya has been pushing for Africa to get a seat at the global table in trade and politics not as a dependent but as an equal due to common interests.
The presidents are also likely to discuss how to combat Covid-19 in Africa, especially vaccine inequality.
The US is one of the major vaccine donors to Kenya, and has shipped close to three million doses of Moderna and Pfizer vaccines.
It is also supporting the vaccine rollout through health workers training, project monitoring, strengthening supply chain and cold storage capacity, and monitoring adverse effects.
This will be President Kenyatta's fifth meeting with a US Head of State during his term in office. He met twice with President Barack Obama and President Donald Trump.
Uhuru met with Trump in 2018 and 2020 to discuss trade agreements. The two leaders established the United States-Kenya Bilateral Strategic Dialogue in August 2018, on the path to the US signing its first trade pact with an African country.
Progress on the trade pact has been slow, compounded by a transition in Washington. But Kenya is hopeful that things will pick up.
"Reliability and predictability in a partner is something that is critical. To our American friends, I would like to say that you know you cannot start and stop a discussion with partners on the basis of one administration after another. Relationships are between countries and people not between administrations," President Kenyatta said on Monday.