Celebrated KBC anchor Badi Muhsin is dead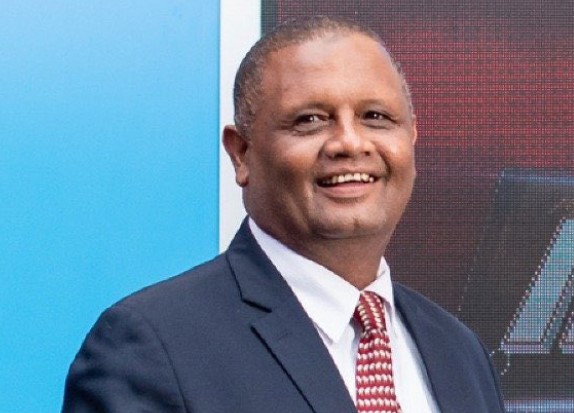 Veteran Television anchor Badi Muhsin (pictured) is dead, his family has confirmed.
Muhsin, aged 67, died at a Mombasa Hotel on Friday afternoon at around 4.00 pm.
A relative who spoke to The Standard told us that Muhsin had just finished his Friday prayers, took lunch and returned to his hotel room, where he then complained of feeling unwell.
"He called a friend to say he was unwell. When the friend asked if he could take him [Badi] to the hospital, he declined saying he would be okay," Nassor told The standard via telephone.
Shortly after, his friend returned to the room to find Badi fast asleep. It was later established that he had died.
Muhsin is famed for his Kiswahili show on Kenya Broadcasting Corporation (KBC) 'Dira ya Dunia.'
His mastery of the Swahili language earned him thousands of fans both locally and globally.
Until his death, Muhsin was one of Kenya's longest serving Kiswahili news anchors, having worked for over 30 years.
He had recently been recalled from retirement by KBC to co-host another show.
Tributes poured on social media after news of his demise.
A legend has rested.

Veteran broadcaster BADI MUHSIN has died.

Inna lillahi wa inna ilayhi raji'un
???????????????????????????????? pic.twitter.com/Np3txItOdP

— Jerry Owilli ???????? (@JerryOwilli) October 8, 2021
Inna Lillahi wa Inna ilayhi raji'un. My heartfelt condolences to the family and friends of celebrated veteran Journalist/KBC long serving news anchor Badi Muhsin. We in Kitui mourn a legend and a son of the soil. May Allah give his family strength and fortitude to bear this loss pic.twitter.com/rS6GuugJVu — Charity Ngilu (@mamangilu) October 8, 2021
How does one handle such news?! God, please help us understand what's going on around us this year! REST IN PEACE MY FRIEND, MY BROTHER BADI MUHSIN.....This one hurts!!!! pic.twitter.com/qa1ibB3X9h — Fred Obachi Machoka (@fredomachoka) October 8, 2021