Atheists support ACK's move to keep politicians from the pulpit, hit out at DP William Ruto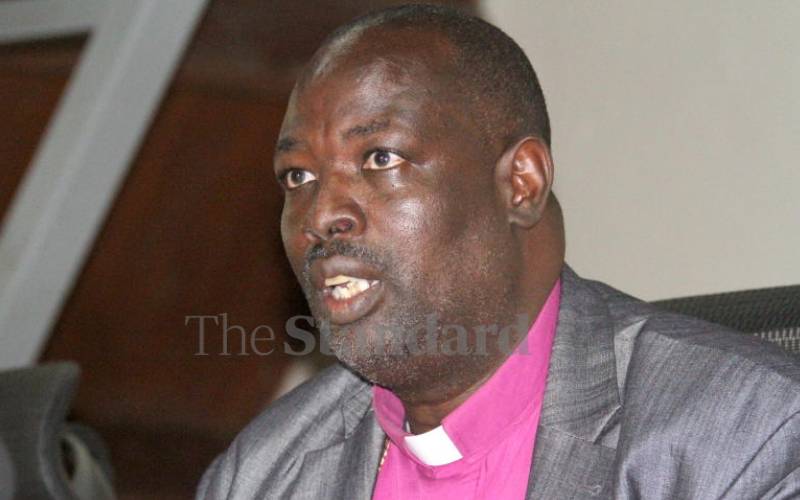 The Atheists in Kenya Society has come out to support the Anglican Church's forbiddance of politicians from using the church as an avenue to advance their political agenda.
"Kenya, as a liberal democracy, will only thrive where the secular and religious domains keep a safe distance from each other," read a statement from the Society.
Yesterday, Anglican Church of Kenya Archbishop Jackson ole Sapit announced amid jeers from a section of the congregants that the Church would no longer allow political utterances to be made from its pulpit.
"I have barred the habit of politicians being given the opportunity to speak in any of our churches," he said.
Kakamega Senator Cleophas Malala told the archbishop to re-look into his pronouncement saying it was wrong for the church to discriminate against politicians.
"Even Jesus Christ allowed thieves and prostitutes in the church so Ole Sapit should re-look into this pronouncement," said Malala.
The Atheists also hit out at Wiliam Ruto saying, "The Deputy President should stop taking advantage of the socio-economic vulnerabilities of unemployed youth."
Deputy President William Ruto has been a consistent figure every Sunday in many church functions especially harambees that has put him on a collision course with his rivals.
Raila has repeatedly chided Ruto for using churches to "launder" his alleged ill-gotten wealth.
But Ruto has responded that he was giving to the church to reciprocate what God has done for him.
Early last year, the Catholic church stopped accepting direct donations from politicians. It declared that any contributions to fundraise for Church projects will be done via mobile money transfer or through cheques.
The Kenya Conference of Catholic Bishops also said they will not allow the church to be used as a political platform.
"Politicians will not be allowed to address the congregation inside the church. The same will be restricted outside the church," said KCCB chairman Bishop Philip Anyolo.