We've nothing to hide in the Buxton project, says Governor Hassan Joho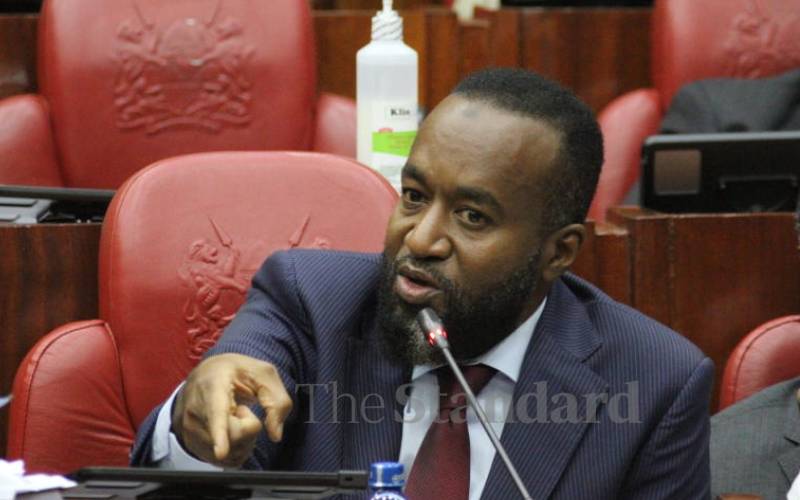 Mombasa Governor Hassan Joho has defended himself against claims of irregular re-settlement and compensation of residents to pave the way for the Sh6 billion Buxton Point Estate project.
This follows a fact-finding mission by the Senate Roads and Transport committee three weeks ago, which called for suspension of Buxton Housing Estate in Mombasa and ordered Joho to answer queries raised by the residents through a petition.
In their petition, the residents claimed some were yet to receive compensation. They also said they were evicted in an inhumane manner, with their property and businesses destroyed and that the deal between Mombasa County and Buxton Point Apartments was not subjected to mandatory public participation.
Under the project, the old estate valued at Sh2.6 billion was to be demolished and in its place an 1,880-unit housing project valued at Sh6 billion, put up.
Each housing unit would cost Sh2 million payable within two years without mortgage. Those willing to buy a unit through mortgage would repay for 30 years.
But appearing before the Kiambu Senator Kimani Wamatangi-led committee on Friday, Joho said each tenant in the 522 housing units had received Sh300,000 compensation to cater for their two-year re-location period and that the tenants would be given priority when the project is completed.
Joho also castigated reports that the demolitions carried out by his administration were in violation of human rights.
He poured cold water on allegations that the tender contracting process was shrouded in secrecy, noting that the identification of a contractor was done through a competitive tendering process that involved advertisements through the local dailies.
"Public participation was also done through consultations with the tenants of Buxton estate, holding of public barazas and through local radio programmes," said Joho.
The committee, however, pressed the second-term governor to shed more light on legality of the joint venture agreement between the county government and the contracting company.