CJ Koome: Judges not above the law, but their dignity must be protected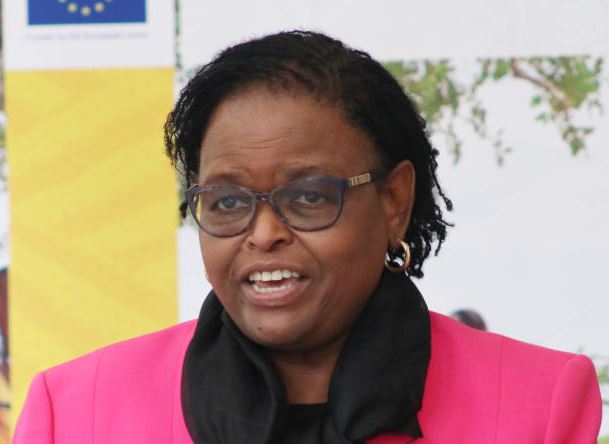 Chief Justice Martha Koome has spoken publicly for the first time on the arrest of two judges in July this year.
The CJ said that judges and magistrates bear the heavy responsibility of guarding the Constitution and the rule of law, and therefore they reserve the right to be treated as such.
Koome, who commented on the arrests of Justices Aggrey Muchelule and Said Chitembwe on July 22, said that although judges are not above the law, the dignity of the courts must be protected.
"If a judge is in conflict with the law, there is a code of conduct. You have to remember this is a defender of the Constitution... you cannot raid the chambers to arrest a judge or magistrate," the CJ said during an interview with KBC on her 100 days in office.
She said that in future, authorities should approach the Judicial Service Commission (JSC) and provide the evidence they have against a particular judge or magistrate, so they can reach an agreeable solution on how to go about such incidents.
"Come to the JSC and say, look we have this evidence. Let us dialogue, debate, and discuss and come up with a way that provides guidelines to protect the dignity of the courts," she said.
The pair was arrested in July by detectives acting on the basis of "undisclosed complainant." They accosted Muchelule and Chitembwe as they prepared to go out for lunch.
A day after the incident, the CJ said that her office had not received any report disclosing why they were arrested.
"No formal report has been made to me as the Head of the Judiciary or the chairperson of the Judicial Service Commission," Koome said in a statement.
On Thursday, Koome also said that they expect President Uhuru Kenyatta to appoint the remaining six judges, but declined to diverge more details into the matter.
"The six judges who were not appointed are serving judges. We expect them to be sworn in any time," she stated.
On her achievements in her first 100 days since assuming office as Kenya's 15th Chief Justice, Koome said she is proud of the progress and support of the small claims court, and clearance of case backlog.
"In my 100 days in office, over 1000 cases have been filed in the small claims court, and about 700 have been solved," the CJ said.
Koome was sworn in as Kenya's first female Chief Justice and the third under the 2010 Constitution on May 21, 2021, replacing David Maraga who retired in January this year.