I'm fit for the Commonwealth post, Defence CS tells Nairobi diplomats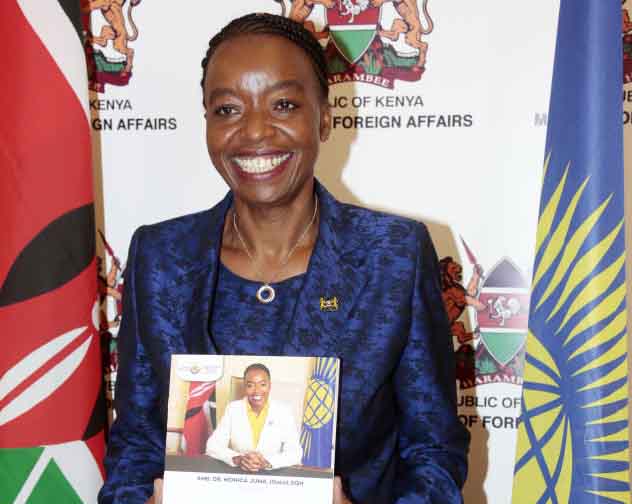 Defense Cabinet Secretary Monica Juma has said she is fit to become the seventh secretary-general of The Commonwealth.
Ambassador Juma told members of the diplomatic community in Nairobi on Tuesday that she was equal to the task while seeking their endorsement.
Juma was nominated on Monday by President Uhuru Kenyatta and if she is nominated by Commonwealth leaders, she will replace Rt Hon Patricia Scotland QC and serve for a period of four years.
''I am strategic, visionary, innovative and a transformative leader with a track record of successful public service, commitment, and integrity, at the national, regional, and international levels,'' said Dr Juma.
She hopes to receive the endorsement of the heads of governments at the next Commonwealth Heads of Government Meeting (CHOGM).
Dr Juma said her vision of a Commonwealth is the ''imperative to build consensus and galvanise collective action'' by member states.
She said if nominated for the position, she will bring on board technical competence in the security, development, and humanitarian domains.
The CS added that she has a three-point approach to transforming the Commonwealth into a dynamic organisation.