Two women in court claiming Sh55m estate of late governor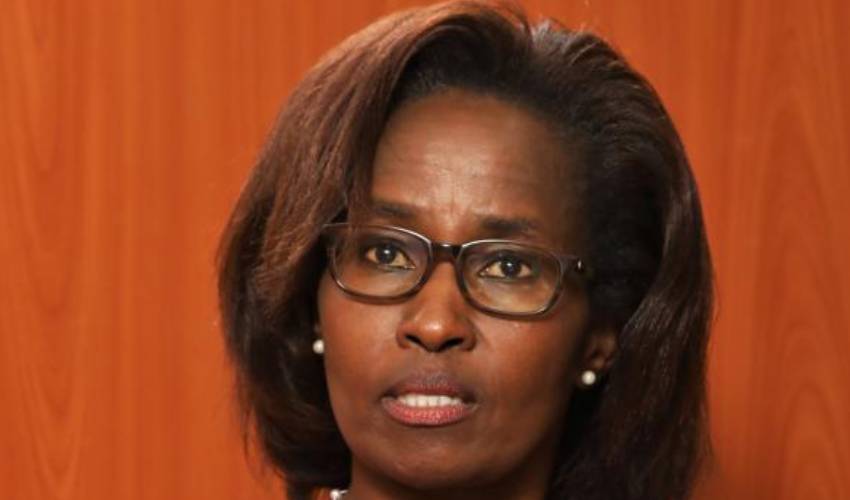 A woman claiming to be a widow of former Nyeri Governor Wahome Gakuru now wants a share of his Sh55 million estate.
Wangui Mwaura says she was the wife of the late governor after he separated from Catherine Kirumba Karemu.
Karemu has taken full control of the late governor's estate after the High Court in Nyeri issued her with a certificate of confirmation of grant on May 6, 2021.
Justice Abigale Mshila allowed the woman and her three sons to be the only beneficiaries of Gakuru's estate.
The governor died at Thika Level 5 Hospital after a road accident at Makenji along Nyeri-Nairobi Highway on November 7, 2017, when his vehicle ploughed into a metal guard rail and concrete posts.
Wangui, in her application for the revocation of the grant dated July 21 and certified as urgent, claims Gakuru separated with Karemu in 2008 and were undergoing divorce proceedings under case number 299/2013.
"I was his wife, having cohabited with him for seven years from 2010 to 2017 and were blessed with a son before the deceased met his death in a road accident," Wangui says.
She says Gakuru used to pay her rent at Opal Court and Belmout Court in Kilimani and that the application for a grant by Karemu omitted her name and that of her son from the list of beneficiaries.
Wangui has proposed that the property be shared among six beneficiaries, including herself and her son.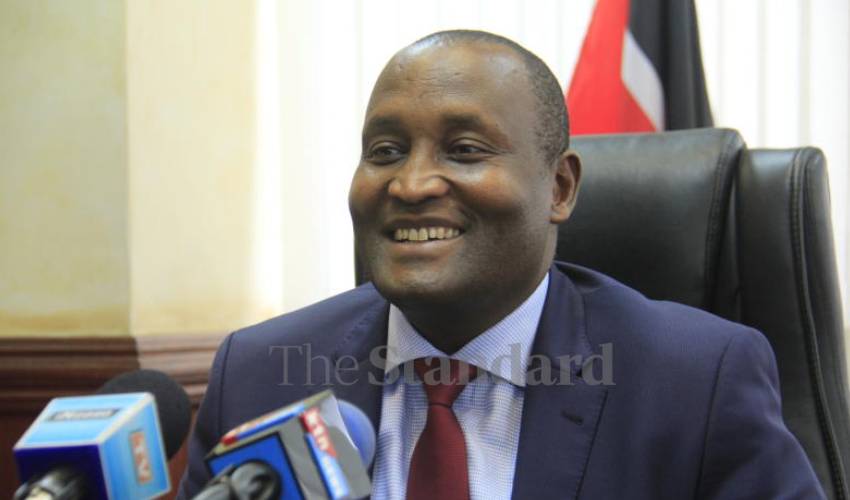 But Karemu, in her replying affidavit, says she is the only wife of the late governor.
She says Wangui is a stranger and denies the allegations of a relationship between her and Gakuru.
"The proceeding under the miscellaneous application number 157 of 2017 were purely a burial dispute," she says, adding that the applicant was only interested in stopping the burial of her husband.
On an application for the matter to be transferred to Nairobi Milimani court, Karemu objected, saying the succession was filed in Nyeri because the deceased lived and worked there prior to his demise.
"I reside in Kiambu County but was issued with a letter from the area chief as evidence of my relation with the deceased," she says.
She says the issues raised can be determined in Nyeri, and that the application by Wangui for a transfer is a deliberate effort to delay the hearing and determination of the case.
"Summons filed are in bad in law vexatious and an abuse of court process and should be disallowed," she says in court papers.
The property and assets that Karemu and her three sons inherited include a parcel of land registered as Kiambu Municipality block 111/78 in Runda estate identified as Dr Gakuru's Nairobi home, and another property registered as 21809 in Ngong.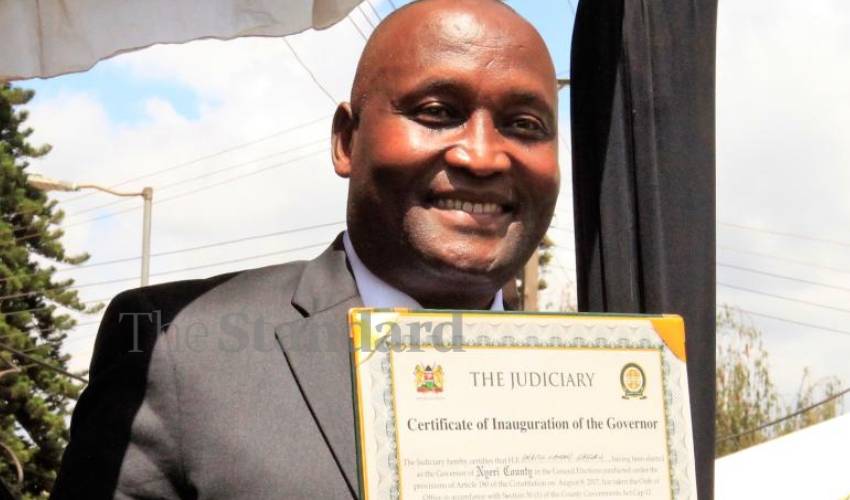 The court allowed the widow to hold the two parcels in trust for all beneficiaries named in the grant. Other assets, according to the grant, will be transferred to her name for the upkeep of all beneficiaries.
Other properties include undisclosed amount of shares in Kenya Reinsurance, Safaricom and KenGen.
Karemu will also be the sole beneficiary of all terminal dues and benefits from the County Government of Nyeri as well as three vehicles, registered in the name of the deceased.
Wangui, in her court papers, claims that a miscellaneous application 157/2017 filed at the High Court in Nairobi gave an order dated November 17, 2017, just before Gakuru was buried, recognising her as a wife and her son as the child of the deceased and issued orders for her to participate in the burial.