The consort who almost sparked a diplomatic row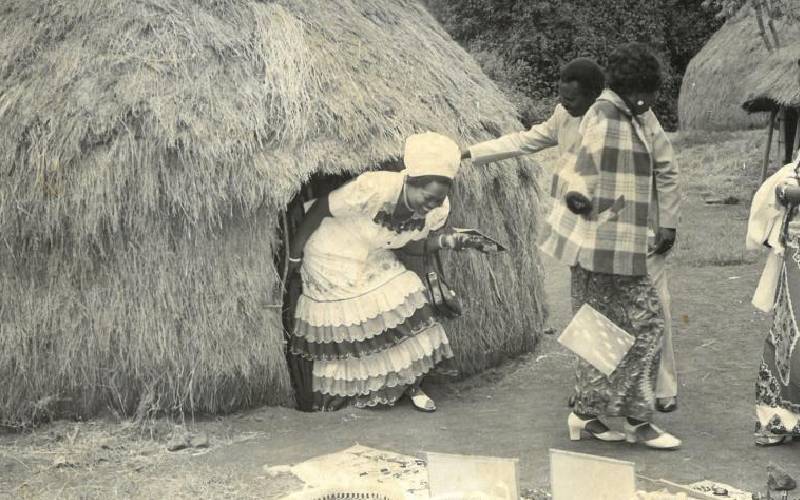 What a time for a dignitary to find themselves heading to a country that in hours would be caught up in an attempted coup.
This was the predicament that faced Cecilia Kadzamira, described as the most powerful woman in Malawi and an insider in the government of Dr Hastings Kamuzu Banda.
Moments before she landed at Nairobi's Jomo Kenyatta International Airport on August 1, 1982, the president's consort expected the usual red carpet welcome.
Kadzamira (pictured getting out of a hut during a previous visit to Kenya) went by the title Mama, to mean that she was the mother of her nation and whenever she flew out of Blantyre, the world noticed, for she was more than an official hostess.
During a visit to Kenya in 1982, Mama Kadzamira, was to be picked at the airport by Elizabeth Madoka, who had worked as President Jomo Kenyatta's social secretary and his successor President Daniel arap Moi.
Madoka has documented the events in her memoirs, Miss Uhuru 1963: Working for Mzee Jomo Kenyatta, thus:
"When I was ready to go to the airport at 3am, I got a call from State House and was informed that there was an attempted coup and that the situation was not secure. The chief of protocol, Emma Murai and I were unable to go to the airport to meet Kadzamira."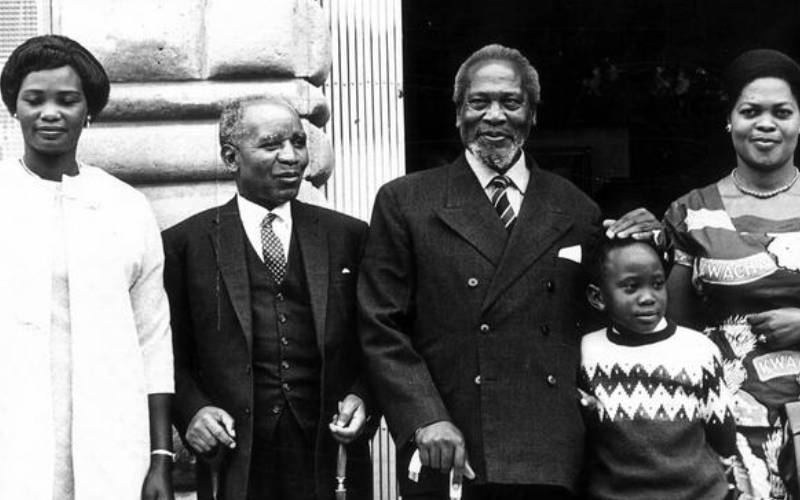 The plane carrying Malawi's official hostess, Madoka explains, was diverted to Mombasa. A disaster was averted as rebel airmen were at the time battling loyal forces for the soul of the city.
But this was not the only visit Kadzamira made to the country. When she first came to Kenya during Kenyatta's tenure, she caused some anxiety because of her unknown status.
At first the protocol department did not know how to treat her because officially, Banda was not married and Kenyans did not want to embarrass the visiting head of state.
It was Mbiyu Koinange, a friend of Banda, who salvaged the situation when he explained that hostess was a senior position in Malawi. She was given similar treatment as that of a First Lady but without calling her that.
Banda, who was kicked out of power in 1994 after ruling for 30 years was quite controversial with women.
In 1938, he had been quoted as saying that if he were ever to marry he would either get a wife from South Africa or America. However, in Kadzamira, he found a soulmate until he died in 1997.
Mama Kadzamira had abandoned her career as a nurse and the man she was planning to marry to serve Banda.
The president had trained to be a doctor before returning to his country. In England, he was entangled with his secretary, Margaret French who divorced her husband. She followed him to Ghana hoping to be his First Lady, but the president never committed.