IPOA, DPP crack whip on suspects of Kianjokoma brothers' death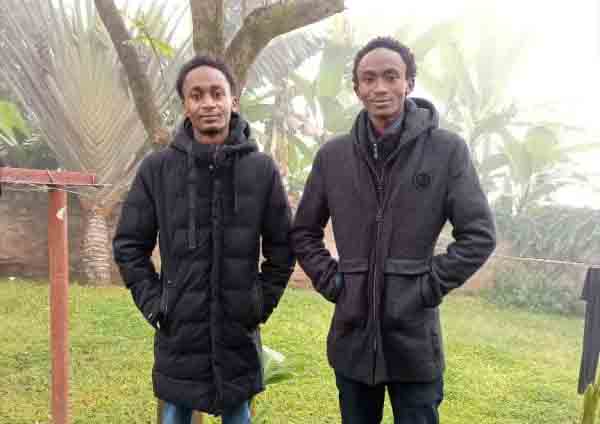 Investigative agencies probing the mysterious death of two brothers in Kianjokoma, Embu County, have cracked the whip on six officers suspected to have been involved in the death of the duo.
In a statement dated August 16, the Independent Policing Oversight Authority, recommends the immediate suspension of the suspected officers, adding it will disclose full findings of its probe to the public.
"We have completed investigations into the deaths of Benson Njiru and Emmanuel Mutura at Kianjokoma, Embu county. Apart from murder, the suspects might be charged with negligence in the performance of duty", IPOA chairperson Anne Makori said.
Further, the Director of Public Prosecutions DPP, Noordin Haji, has directed the Inspector-General of police to arrest and arraign the six suspects in Nairobi.
The DPP says the move is to avoid interference with evidence and intimidation of witnesses as IPOA finalizes its investigations.
"For that reason, and keeping in view the urgency of this matter, we expect to receive results of all investigations not later than close of business today, August 16, 2021," the DPP''s statement read in part.
According to the DPP, apart from the inquiry by IPOA, there were separate investigations being conducted by the National Police Service and the Internal Affairs Unit.
This comes barely a day since the Inspector General of Police Hillary Mutaymbai suspended the law enforcement officers involved in the death of the two siblings, to pave way for prosecution.
"Justice for the Kianjokoma brothers will be served, but this can only be done if we allow the proper due process to take place with concrete evidence that can stand a trial in court," Mutyambai said on Twitter during his Engage the IG session.
The siblings, Benson Njiru, 22, and Emmanuel Mutura, 19, were arrested for allegedly flouting the 10 pm-4 am curfew on Sunday, August 1, outside their family shop in Kianjokoma shopping centre.
The family told The Standard that they had searched for them at the nearby Manyatta Police Station, but could not find them.
A search for the missing brothers ended in grief on Tuesday, August 3, when the boys' bodies were found at the Embu Level 5 Hospital morgue.
Their death sparked an uproar on social media, with Kenyans calling out on relevant authorities to serve justice to the family that lost two kin mysteriously.