Uganda's irresistible but fatal call to Kenyan leaders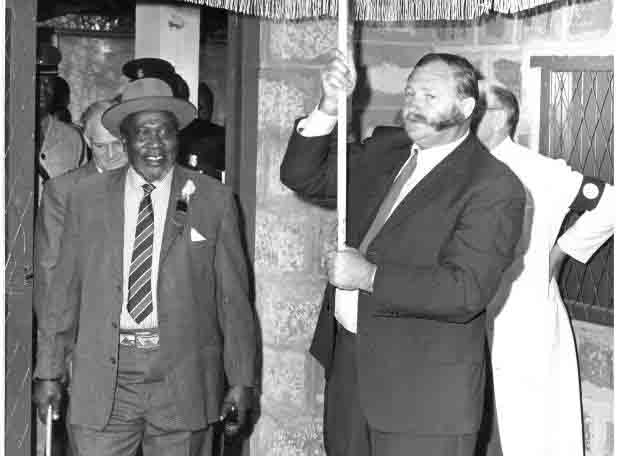 The call is always irresistible. That is what Uganda has done to some people of note, who found her beguiling beauty bewitching but fatal. The aborted trip to the Pearl of Africa by Deputy President William Ruto, the detention and subsequent deportation of his ally, Harun Aydin has set tongues wagging all over the country.
This is not the first trip to gain international notoriety. History is littered with anecdotes of trips by famous people from Kenya whose visit to Uganda ended in premium tears. When Bishop James Hannington, accompanied by 226 helpers obtained letters of introduction from Nabongo Mumia of Wanga in September 1885, he was too eager to arrive his destination that he made a fatal mistake.
Mumia had warned the bishop not to approach Buganda Kingdom from the East which he ignored and unwittingly signed his own death warrant. When he arrived in Busoga Kingdom on October 25, 1885, he was arrested on instructions from King Mwanga of Buganda and burnt alive for is insolence.
He is famously quoted crying out before his death: "Go, tell Mwanga I have purchased the road to Uganda with my blood." Almost a century later, long after the Buganda Kingdom had been whittled down first by the colonial administration and then post independent regimes, another White man made history by underrating President Iddi Amin's ruthlessness.
Sometime in 1976, Amin had offered moral support to some terrorists who had hijacked a plane and landed it in Entebbe. Bruce Mackenzie, who is believed to have been a double agent for the British and Israel while still working as a Cabinet minister for Jomo Kenyatta had covertly offered logistical support to the Jewish state in its rescue mission.
Two years later, Amin paid Mackenzie in style when he made a private trip to Uganda. His plane was blown apart just seven minutes before he landed on May 24, 1978. A time bomb had been planted in his plane. Earlier, another Kenyatta buddy, Kungú Karumba who had been detained alongside the president in 1952 in Kapenguria also made a trip to Uganda where he had been trading. On this occasion disappeared never to return. Some intelligence reports later claimed that he was killed on June 14, 1974 by a military general when he insisted in collecting a debt from the general's mistress.
But the most memorable victim is the former head of civil service, Geoffrey Kariithi, who lost his job as an assistant minister after he was accused of visiting Uganda without government clearance in 1989.