Morning fire destroys section of Gikomba market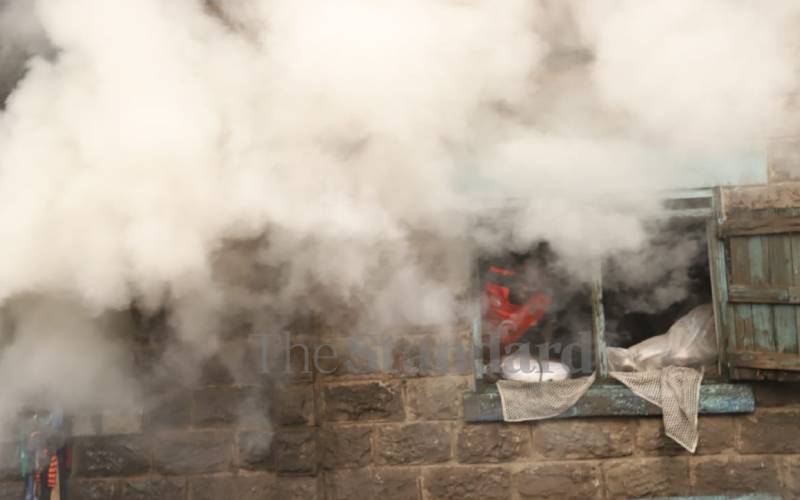 Property of unknown value was on Friday morning destroyed when a fire broke out and razed a section of Nairobi's Gikomba market.
The 3am inferno - the latest in a series of fires at the popular market - razed stalls and buildings, destroyed business premises and wares before it was contained by firefighters.
The cause of the fire is yet to be known.